How to find love this Summer?
Last Update : July 24, 2019 by Thaïs
Nothing compares to Summer love. There's something special and magical about this season. People feel more romantic because of the warm weather and tend to get closer to the ones they love the most. It's a fantastic time to go outside and socialize. Couples reconnect during the Summer as they spend more time together, while singles see it as an opportunity to make friends and find someone new. Finding the perfect partner. That's the plan. It doesn't matter if they want to initiate a meaningful long-term relationship or have a Summer fling. The goal is to spark a romance while on vacation. Is it possible to find true love during the Summer season? Check out our tips to find long-lasting love and make this Summer an unforgettable one!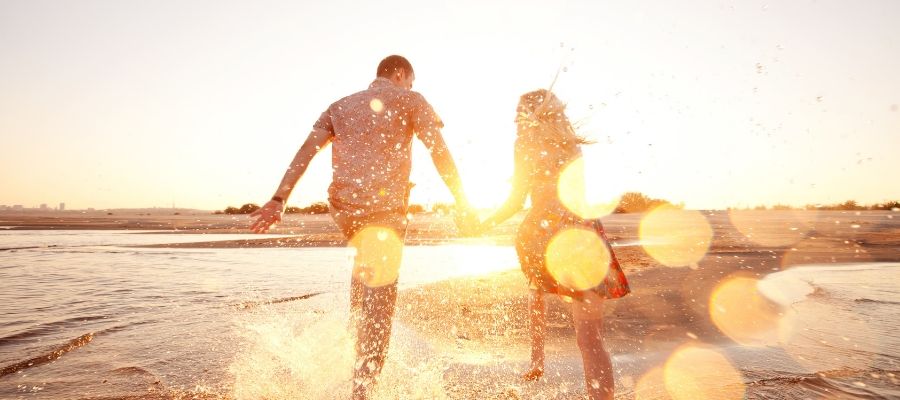 Love is all around during the Summer: Keep your eyes open!
You can find your Prince Charming or your Wonder Woman in unexpected places.
A lot of people begin a love story with someone from their social circle. Others are introduced to a friend's colleague and after a few dates, fall head over heels with that person.
However, nothing beats the feeling of meeting someone amazing when you least expect it.
All of a sudden, your world changes: that silly and adorable smile permanently, the idea of embracing a positive attitude from the moment you wake up, the nerves when that person is around, the butterflies in the stomach when you think about your other half…
It makes your experience of falling in love even more special.
According to many experts in love and relationships, Summer is the perfect season to find your significant other.
The reason behind it is simple: people love to head outdoors to enjoy the sun during this time of the year and then, your chances of meeting new people increase.
One of the lessons we have learnt from romantic movies about Summer love is that a dream partner can be found anywhere, so the best is to be observant.
Keep your eyes open as your future partner can be seated right next to you while you enjoy a movie during an open-air cinema session, walking next to you when you are playing volleyball at the beach with your friends or doing some sports when you go for a ride on your bicycle to explore the city in the early morning.
Repeat this idea to yourself: if you want to find true love this Summer, get out and get it!
Use any excuse to start a conversation and socialize. Get involved in Summer activities where you can meet new people.
Be nice and attentive or even flirty when someone interesting approaches and don't forget to subtly mention that you are single and ready to mingle!
Music festivals: A great way to find love this Summer
Summer isn't as exciting if you don't add a great music festival in your calendar.
There are events for all types of music genres and music lovers. Therefore, you won't find very difficult to choose one that suits your needs!
You can meet plenty of singles while watching your favourite artists live.
Having the same taste in music can open you the doors to love. People are more friendly and approachable when are enjoying their spare time and accompanied by their friends.
Interacting with other groups of people from the crowd while you wait for a festival headliner to make his/her appearance, talking with other festival-goers while you are at the bar queue, becoming a bit flirty when you dance your ass off while listening to your favourite song live… this sort of magic can only happen during a Summer music festival!
You can easily exchange some numbers with someone you have met in a Summer music festival, if you two have expressed an interest in each other during the shows.
Once again, all you need to do is to be open to meet new people and live new experiences.
Make sure to master your eye contact technique and don't miss any opportunity to start a conversation.
Drop the hint that you are available and are actively seeking for a potential partner. But be subtle, don't make it too obvious!
The goal is to live in the moment and occasionally find true love.
Find love this Summer thanks to a dating site or dating app.
Alternatively, you can try your luck this Summer searching for a potential partner online.
Singles are particularly active on dating sites and apps during this season.
According to a study by the popular dating site Match.com, you have 20% more chances to get a date online during the hotter season, July in particular.
If you are hoping to get hit by Cupid's arrow this Summer, then better join a dating site or download a dating app, so you can meet other singles while on the go; create a wicked dating profile and start your online dating adventure!
The more you "play", the higher your chances of winning!
Finding love this Summer would never have been so entertaining and enjoyable!
Learn more about "Find true love"