Romance & Activities
Last Update : October 29, 2018 by Ava
The art of seducing has always been related to activities. Before the rise of online dating, people were actually most of the time limited to those activities, such as meeting a possible partner through friend's parties, meeting a flirt in a ski holiday etc., to find possible matches.
Online dating started a revolution amidst singles looking for romance, a revolution that has changed the codes for seduction creating different rules and behaviours, that have not only increased the possibilities of matches with online dating but that have also diversified the offer and the demand for love. If you though online dating had completely left aside offline love, we invite you to read further and discover how online and offline dating are the perfect tool to seduce someone's heart and eventually find that special person that will fuel your heart.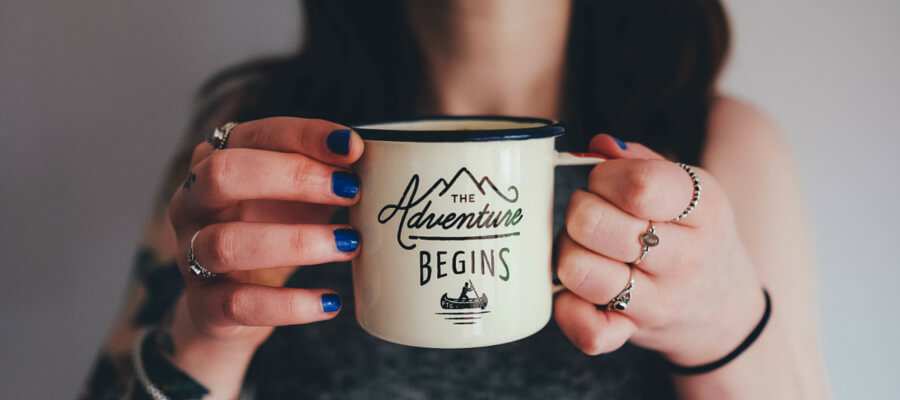 Love in the online and the offline world
Most of the dating sites have become a great way to meet different people and they have certainly allowed singles to become empowered and to take the lead in the search for love. Possibilities have not only increased but the pool for possible matches keeps on increasing in the online world.
The online world, mainly comprised by dating websites and dating apps, keeps on evolving day after day as the entrepreneurs and the market is on a constant search for innovation to respond to the increasing demands and preferences of single people.
Singles that, on their side, are starting to mark the rules of the online dating. They know what they want and they go after it, certainly what it is becoming a characteristic trait of the 21St century man. They are mastering the art of the online date.
However, are online daters perhaps forgetting that romance doesn't stop with the first date ? On the contrary online dating and the famous first date are only the first step towards a happy and healthy relationship. Offline seducing is essential if you are trying to conquer her/his heart. While seducing offline might seem a bit more traditional for the strongest fans of online dating that prefer to face the initial seduction work of the online space, offline dating is however a second crucial phase in the romance journey without which the seduction couldn't be completed.
Making romance a priority in a relationship
Indeed, romance. A concept that is often forgotten once the initial seduction phase has concluded and the conquest of her/his heart has been successful.
Romance remains however a strong tool to keep the flame of love sparkling! If you've met your partner or your date online, then you've already done a good part of the job. You've already shared your preferences in life, hobbies, personalities, etc. You got to know your partner on a deeper level, to psychologically understanding him/her. You asked her/him on a date and it went well. You had a nice chemistry and you knew how to create a great atmosphere for a date. A total success : you've successfully mixed the online verbal world, with the offline more physical first dates. However have you ever thought that once the online phase finished you could bring into the equation the whole (and exciting !) world of the senses ?
Looking for romance in activities it's a great way to increase your senses and emotions and most importantly to share them with your date. Creating strong bonds through activities that will put into action different parts of your body and activate different senses, it's simply the way to make the most of romance and love. The way to get the full experience.
Choosing the best activities according to your preferences it is not such an easy task. But in experimentation lies to key to success !
Whether it is to reanimate a somehow monotonous relationship or to boost your brand new date's feelings, you'll find in the wide variety of activities the path to a healthy and romantic relationship. Learn the different options, gather different ideas and create your explosive plan for a bulletproof romance.
Discover how to boost romance by activating the taste! Seducing with food is the door to your date's heart!
Getaways and Romance remain one of the favourite activities to create a strong and very romantic connection, learn all the tips about how to create a perfect and romantic getaway
Seducing through the senses is an exciting adventure that we strongly recommend.  Are you keen to put all your senses into work? we give you the secrets!
Learn more about online dating