Online Dating Tips
Last Update : October 24, 2018 by Ava
Nearly one in four Internet users has already taken the initiative to consult an online dating site. However, some approaches will not always equate to success. Effective and productive online dating is a concern for many singles around the world. To make the most out of these dating sites, we have gone ahead and created a section of singles tips and similar information to guide you along the way. As demonstrated so well by author John Gray in Men are From Mars, Women Are from Venus, females do not necessarily have the same seductive approaches when compared their male counterparts. For example, the first steps, attraction techniques and promises of a successful relationship are not necessarily the same based upon gender alone.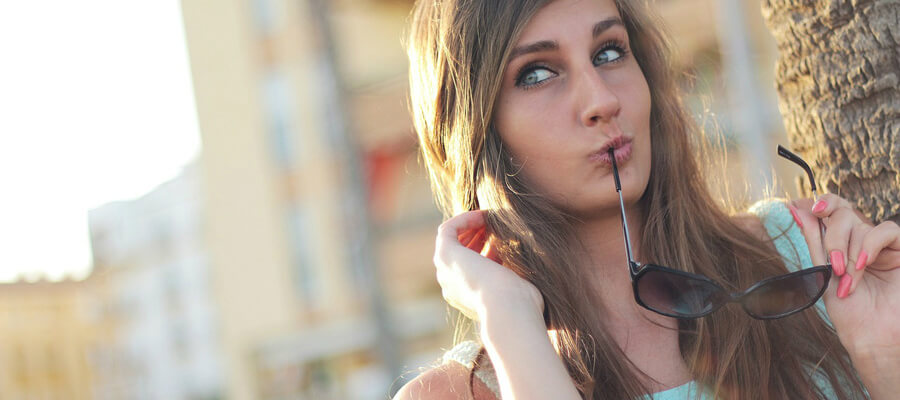 Beginning the Adventure of Online Dating
Joining any dating site will naturally require the user to first enter in a few basic details. These will generally include an email address, an online nickname and possibly a location (some sites will geographically match the most relevant singles profiles; an added benefit). Once you have filled in these required fields, you will need to create your profile in a way that attracts the attention of other potential singles similar to yourself.
Keep in mind that the process of online dating represents an adventure of sharing and exchanging basic details before taking the leap to go on a first date in real life. Notwithstanding specialised sites, social networks are also an excellent means for socialising with others. Chat portals, instant messaging and similar applications are all designed to meet, flirt and heighten the possibilities of more in-depth virtual meetings between two like-minded Internet users. When we consider the sheer popularity of such portals as Facebook, Twitter,
Tinder and Snapchat, the potential of such resources seems to be growing on a daily basis!
Progressing from Virtual to Face-to-Face Encounters
In the past, it was not entirely uncommon to hear stories about those who first met at a tender 18 years of age and enjoyed an undying love throughout their entire lives. This has obviously left many of us understandably confounded. In truth, modern society has gone through a great many changes. This fairy tale has now endured generations of divorce, remarriages and single parenthood. There are very few souls who are lucky enough to know only one love throughout their entire lives.
Whether after a messy breakup or out of simply loneliness alone, we often equate finding a life (or temporary) partner to discovering our "other half". Encountering such a situation is far from simple. Finding the right person equates to sharing our laughter and tears, understanding one another's point of view and pairing with an individual who is able to resonate with our emotions. In other words, this individual serves to put a meaning on the term "happiness". They represent the ideal harmony in our daily lives. How can you encounter such a soul? To help you along your quest, we have gone ahead and revealed a handful of the best-kept secrets of online dating.
Finding a partner requires efforts and a good deal of active involvement. Our team strives to provide accurate advices to singles to help throughout this sometimes confusing process.
Understanding the needs and the mindset of your potential partner is essential for the health of any love relationship. This is a challenge that you can address with our expert help.
After you register on the website of your choice, you will need to take into account several different factors to succeed your online dating. These will give you practical experience necessary in order to begin your virtual adventure.
Besides the classical dating sites, there are a few other ways to approach strangers across the Internet such as through the use of social networking for dating.
When we consider the popularity of dating sites, we have to admit that we all share one thing in common: to find true love!
Learn more about online dating