Romance & Getaways
Last Update : October 29, 2018 by Thaïs
When you are in a long-term relationship you should never take things for granted. It is very easy to fall into a rut, so the best you can do to leave monotony behind, and keep the flame of love alive, is by surprising your partner with tiny little things to make him/her happier.
Planning a romantic activity like for example an adventure weekend getaway can really mark the difference.
Spending some quality time together away from the city rush can make your relationship grow stronger.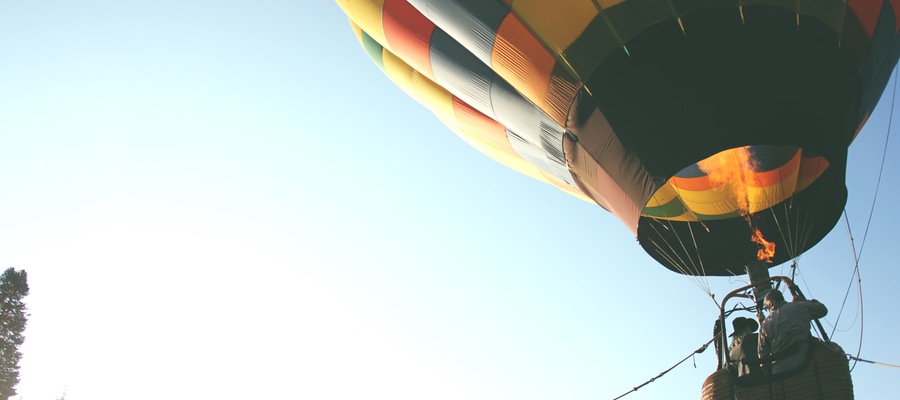 Sharing experiences & creating memories
There are many advantages of going away for a few days with your partner. The main objective is to share new experiences.
From the moment when you start preparing your getaway by setting a budget, booking your tickets, and the room where you are going to spend your nights, planning your activities or selecting in advance the places you want to visit; to the moment where you already are at your destination, and an unexpected event may occur, you both have the perfect excuse to practice your communication skills. It is the best time to share your thoughts, and feelings with each other, financially cooperating together, and take important decisions as a couple.
Even if there is a situation where you may end up arguing, it could be a positive thing because it will give you the opportunity to know your partner a little bit more, and a reason to put in practice your problem-solving abilities. These factors will help you to redefine your relationship to a healthier one.
Another good aspect about deciding on going out on a romantic getaway with your significant other is that you can create new memories. Deciding to engage on an activity that you normally do not enjoy on a daily basis can be very beneficial for you as a couple because it helps you disconnect from your weekly routines, but in the end, what matters the most is not where you go or what exactly you do, but the fact that you are having some quality time together.
In the future, you can of course recall the wildest, and funnier situations of your romantic retreat, but the unforgettable element undoubtedly will be these moments of intimacy, and complicity.
Quiet place to retreat vs. adventure getaway
Whether you want to surprise your partner with a romantic escape or you are planning your trip together, you can have several destinations to choose from.
If your idea is to have a more relaxed time to connect with your significant other, and enjoying nature you can opt for a country getaway.
If you go for a luxury pampered experience where you can make your partner feel extra special, simply book a weekend in a spa resort, and dedicate some time to take care of your loved one, and yourself with a spa session, and some massages.
A nice idea to take a breath of fresh air is to book a bungalow by the sea where you can enjoy some time watching a magical sunset or walking under the moonlight feeling the sand between your toes. This can really be a bonding experience as you can have some time to talk about your feelings, your relationship, and the future while delighting yourselves with spectacular views.
If you are more into wild adventures, and engaging on thrilling activities, a very good option to put yourselves out of your comfort zone is to go for adrenaline boost activities like rafting, rock-climbing, parachuting or biking for example.
In fact, there is an actual scientific connection between death-defying, blood-pumping activities, and sexual attraction. Risky or fearing situations are key for stimulating your body, accelerating your heart beat for example, and your physical reaction to these is similar to the ones where you are sexually attracted to someone.
Besides, extreme activities are often crucial to build team spirit. They are the perfect excuse to work on, and balance your relationship roles, responsibilities, and goals.
Surprising your loved one with a romantic weekend getaway is key to re-ignite the spark in your relationship.
If your plan is to spend some time away from the city rush, and your budget is limited, have a look at our ideas for a low cost romantic getaway.
Get romantic this season! Check out our summer gateways ideas to enjoy your love story to the maximum!
Are you an adrenaline junkie? Do not miss our date ideas for adventurer singles and couples!
Falling in love while enjoying spectacular landscapes is priceless! Read our date ideas on rural areas to make the best of your country getaway.
Learn more about "Romance & Activities"