Choosing a Profile Picture
Last Update : October 24, 2018 by Ava
Choosing your profile photo is an essential part to make your online dating a success. When you begin using a dating site, you goal is to attract the attention of other registrants. Your profile photo is a mine of information, and whether dropping hints about your attitude, your personality or your tastes, it proves to be a difficult choice. We're not going to lie — very few people last on dating sites without having a profile picture. If you hope to be contacted by others, get responses to your messages and find love quickly, you should know that profiles with pictures are 8 times more visited than profiles without photos. So what is the secret then? How do you choose the perfect profile picture that will garner some interest?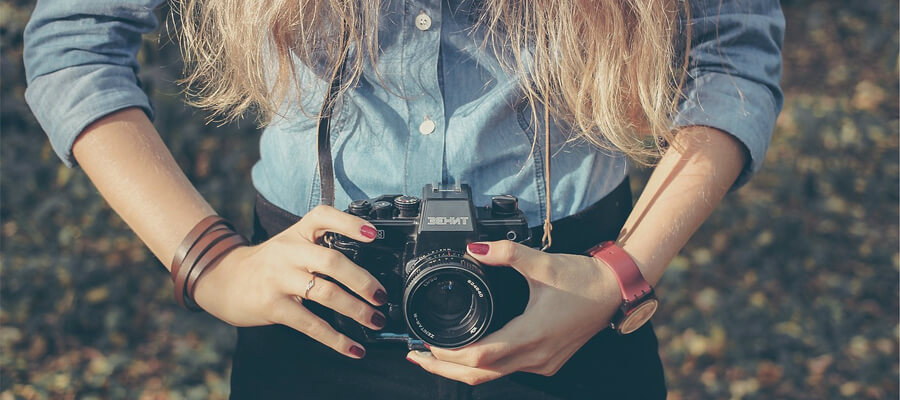 Select an "honest" photo
A basic rule for all profile photos for an online dating site is to choose a recent, high quality photograph. Think about what you like best about other peoples profile photos on the site and try to recreate that feeling with your own photo. Do your best to appear natural looking with toned down makeup and an genuine smile.
Forget image editing software and do not try to change the little flaws and imperfections that may bother you — they could well become the qualities that others on the site find most endearing about you.
Try Inserting some personality into your photo and show your true self. What is something that you love doing? What are you most passionate about? Why not include that passion in your photo so that those that come across your picture immediately know what interests you and moves you?
What type of photo for a dating profile?
There is no right or wrong choice, as each type and style of picture has it's positives and negatives. A photo that shows your whole body, for example, taken from afar, tends to create distance between you and the viewer and potential match, but it also allows you to show off your figure. A portrait, by contrast, is more intimate and personal and allows you to show your character and personality through your facial expression and your eyes.
Moreover, the better your posture, pose and eye contact, the more attention you may receive. A less direct look, however, also has its charm and evokes a little more shy and introverted feeling in a person. No matter what the style of your picture, stay honest with yourself and other members and present a photo that reflects your unique personality and individuality.
Staging your photo
Try as many different things as possible to get the lighting that will put you in the spotlight. Perform different test shots to figure out the best possible setup that allows your true nature shine through. Do not hesitate to seek advice from friends or family — there's nothing like an outsiders opinion on whether a photo is good or bad. Whether serious, funny, bubbly or straight-faced, you choose the one expression that best represents you.
Do you love animals? Are you a fan of motorcycles? Do you have the travel bug? Put your passion on centre stage by incorporating it in your photo to reflect your character. In addition to being original, it will attract like-minded singles who also share the same interests as you.
Dare to try a Selfie
The selfie is the true star of all photographs at the moment. If you do not have the time, inclination or expertise to take an original, staged photo, why not show your true self with a simple and natural selfie? Recent studies have shown that people who opted for a selfie as their profile picture received significantly more responses than others. It's no wonder the selfie is such a hot trend.
Taking selfies has several advantages: you can master your pose, your expression and have complete control over the final image of yourself. Take as many or a few as you like to find the perfect one. Quick and easy to do, the selfie is undoubtedly the star of dating site profile pictures! To simply sum it up: no one is better fit to find a good photo for your profile than yourself!
Learn more about "Make your online dating a success"