The Kitchen Romance
Last Update : October 29, 2018 by Ava
Cooking is a very powerful way to create and develop strong bonds, hence the importance of cooking with people you like. Seducing with food is the highway to your partner's heart, but when you cook and prepare that food together, you're taken the seduction art a step further !
We have seen it in plenty of films. The date starts in the kitchen with both of them contributing towards the dinner, at some point a bit of food falls somewhere, or someone decides to be a bit playful with food… next thing you know is that you are laughing and getting really intimate with your date in the kitchen !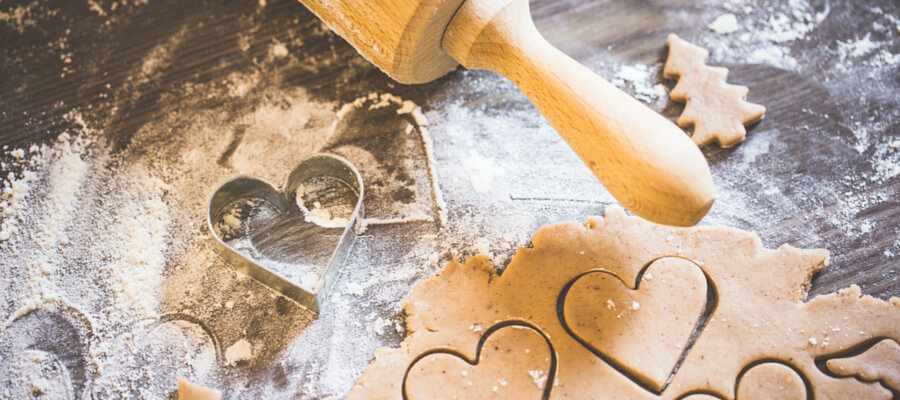 The guide to Date night in the kitchen
Doing activities together is a great way to foster love, it creates a great romantic vibe and it gives you an opportunity to embark into a flirty and very fun adventure.
However not everybody is a big fan of cooking or even worse, some people do tend to get a little bit territorial in the kitchen… to create a peaceful, coquettish environment there are some really easy steps that you could follow to create a powerful date night in the kitchen.
Assigning roles might sound somehow unnecessary but it is quite important to avoid stepping too much on each others toes. In that way if you pick a chef and a sous-chef you will make sure that you are working in a collaborative way (aka : very close to each other) and you'll avoid any awkwardness.
A good idea to boost romance and fun is to choose a new recipe for both of you, it creates and adventurous feeling in which you both have to really work together and reach a great understanding to cook it in the best way possible. If you don't manage to cook it, at least you will have mess it up together !
Even if you are cooking, one of the ingredients for success in your date night in the kitchen is to prepare some snacks and some drinks ! it can become really hard to prepare food if you are a little bit hungry. Some people get even angry when they are hungry. To avoid that « hangry » feeling prepare some snacks such as pistachios, olives and slices of ham and cheese.
A bottle of prosecco or wine is an excellent added to your romantic date ! Bubbly wine is always celebratory and induces good feelings. It will create a nice atmosphere !
Finally, the last (but not least) touch for the evening : a playlist ! It doesn't have to be a romantic playlist, just something light and fun. You'll be cooking a powerful mix for romance !
Events for culinary dates in the kitchen
The number of « kitchen activities » has significantly increased in the last years. New kind of events in which the kitchen is used as a tool to reconnect or connect romantically. Those events are usually hold in special places in which you'll be sharing masterclasses with other couples. The teacher will guide you through the cooking process and you – as a united couple – will have to do the rest !
Couples in the kitchen is becoming a trending topic. Couples praise its power to create moments. Special moments through an interactive dinning experience. Whether you have a strong palate or you are rather new to the cooking experience, these dating nights in the kitchen are a great, fun activity to develop romantic vibes with your partner but also to meet other couples that could become good friends for future double dates.
These date nights in the kitchen usually revolve around a cooking theme with reduced classes of 20 people. You can choose the theme in accordance with the food style you and your partner prefer, although it is always a good adventure to try exotics themes.
You can easily find these events locally, but do not worry if your town doesn't offer it as you can always do the DIY version at home.
If you live in a big city you might even find cooking competitions for couples. If you see that your chemistry is going further than in the intimacy and actually works very strongly with cooking, competitions can be a fun and exhilarating activity.
Learn more about "Seducing with food"