How to pull over the internet
Last Update : October 25, 2018 by Ava
Whether you're on a chat site or a dating site, it's really important to remember that virtual meetings are merely a pathway to real life encounters! Pulling online, however, doesn't happen just like that! In our advice for singles, we always emphasise the need to use online platforms for meeting people with the sole aim to get that first date as quickly as possible. The goal of your seduction game isn't meant to be spending time on the internet but to get useful results such as an email address or a phone number. By all means flirt on the internet but be aware that it's merely a means to an end.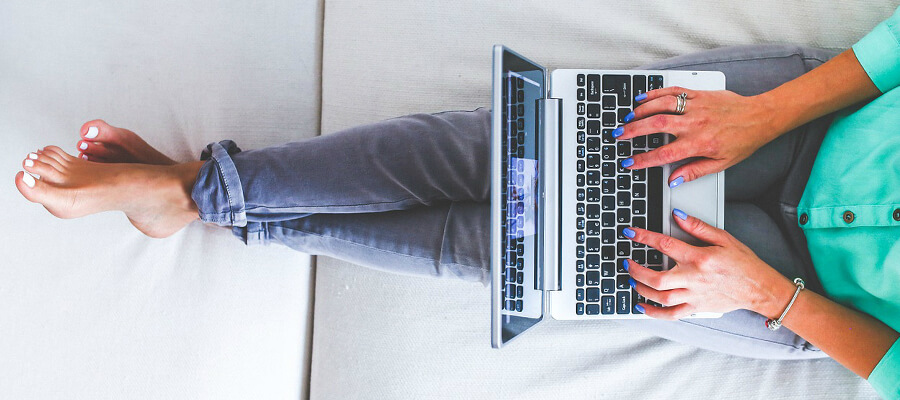 Making contact on a dating site
In general, people who, like you, want to meet other people will provide the necessary contact information needed for you to contact them. On dating sites, private messages allow you to start an online discussion. Try to gain personal contact information, such as an email address and a telephone number from the individual concerned.
Once you've bagged their email address, electronic correspondence will begin and this can quickly become very additive. In order to maximise your success, don't just focus on any one person's profile, but contact several individuals. Using a mass email bombarding technique should be done with extreme caution because if your recipients pick up that your mail is simply part of a "job lot", you'll lose points!
Electronic correspondence isn't intended to last forever. Remember that your main goal is to meet the person in the flesh! Some women may be more undecided than others when it comes to dealing with the prospect of going out on a first date, due to shyness, fear of the unknown, or even insecurity.
Meeting lots of singles
We advise that you don't focus on just one person to make the most of your chances in online dating. On the other hand, don't run 10 different conversations if you're not able to handle them all simultaneously. Your partner should be made to feel unique. For example, when you chat, you need to be able to answer in less than a minute, or risk that you'll end up being ditched.
Get a phone number
The first step towards having a real live date is to have a chat on the phone. No more hiding behind web chats and emails, it's time to start a real conversation, speaking out loud! That said, you won't escape from texting as an extension to your chat, but before you get to that stage, you must get hold of a phone number!
As a rule, you shouldn't ask for a phone number too soon, or drop any unsubtle hints such as "don't you have a little something for me? ". Whatever you do, don't do this! Instead of asking for the other person's phone number, why not offer yours, opening the door for more intimate communications? It's really easy to send a little email or a message with your personal phone number and the words "don't hesitate to call me for a 5 minute chat sometime". You could even follow this up with a charming "I'd love to talk to you". But don't go any further than that!
If you receive an answer, you win!
Learn more about "Our advice for singles"