Gay dating
Last Update : January 18, 2019 by Thaïs
Finding a same-sex partner now is easier than ever thanks to the many gay dating sites that have appeared in the market in the last decade.
While some gay singles trust on traditional ways of meeting people, through friends, family and workmates, others are more adventurous and prefer to join niche dating sites designed to cater their needs.
The alternatives are endless when it comes to gay dating. Discover below the secrets of gay dating.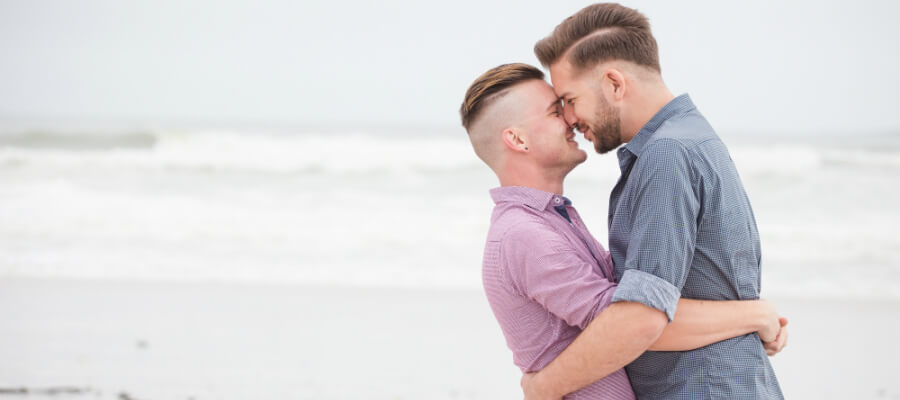 Gay dating: When love has no boundaries
It wasn't a long ago when gay men and lesbian women were restricted to love and be loved in public.
In some countries, they could go to jail or even be killed if they tried to normalize what already was normal, but others didn't have the will to admit it as.
The rainbow revolution, where gay people and those who supported them fought for their rights, left some people behind.
However, it also opened the doors for many people from the LGBTQ+ community who now feel free to love in their own way and are proud to say that they no longer want to be inside a closet.
Luckily, times have changed, at least in most countries, and now gay people can enjoy love with no boundaries. There isn't space for secret romances anymore.
Gay dating is on the rise and, of course, it's a very profitable market and with loads of potential.
The gay community has more visibility than ever before thanks to activists, but also to companies that offer countless services to help singles to meet one another and gay couples to bond.
Dating sites are not an exception. Proof it the huge success of gay dating websites in countries like Canada.
From celebrating diversity to gay dating freedom
Nowadays, there are many ways gay singles can meet and mingle.
Many gay couples have found their significant other while celebrating diversity and love freedom in Gay Pride.
You can land a date while partying with your friends at one of the gay clubs in your city, but if you are one of those guys who love the experience of searching for a potential partner, you can actually also find dozens of events for gay singles in most cities in Canada.
The list includes from activities to speed dating events for gay singles.
Alternatively, you can go online and join one of the many gay dating sites targeted to people from the LGBTQ+ community.
There are matchmakers for all tastes, for those singles who look for a serious relationship to those who want to make friends or seek something more casual.
All you need to do is to read about the dating site you want to join to see if it meets your expectations and romantic criteria.
Whatever your choice is when looking for a potential gay partner, make sure you enjoy the ride!
Gay dating has evolved over the years. Years ago, gay people relied on friends or nightclubs to find a potential partner. Nowadays, there are more alternatives. Find out Where do Gay Singles Date.
Love has no restrictions. In fact, gay singles are not made to follow conventional rules. Discover What do gay singles want: Serious relationships or casual adventures?
Online dating has changed the way singles meet and initiate relationships. Here's a complete Guide on Gay Dating Apps to Find Love.
Learn more about "Dating Sites"