Try these tips to find love in 2020
Last Update : December 22, 2020 by Zoe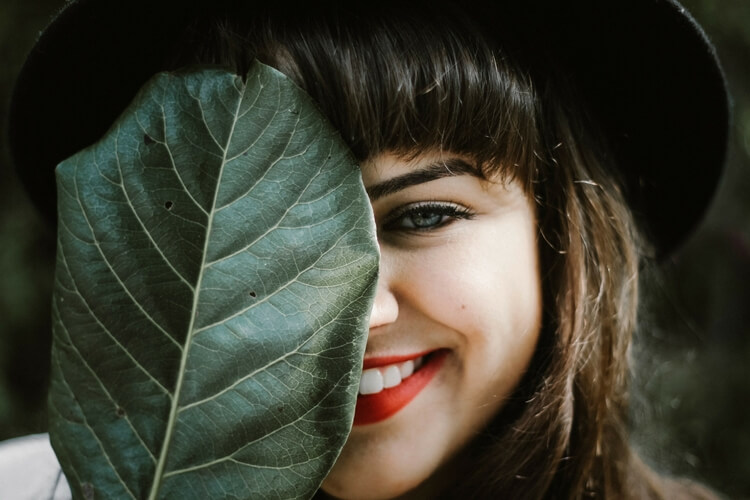 Shyness affects some of us a lot more than to others. However, whether you are introverted or extroverted you've probably feared rejection.
If you think being too shy is actually affecting your dating possibilities or your search for love, Zoosk's expert, Joan Actually has shared some tips on how to face shyness and hot to overcome the wall shyness can create when searching for love.
Let's start with 5 tips that will help you embrace your shyness!
5 ways to flirt when you're shy
#1 Be comfortable with your shy side
Joan Actually, Zoosk's blogger and expert, offers a series of videos with very interesting tips about how to face the main struggles that singles have to confront every day.
In this case, shyness is a common struggle that despite its – we could say – popularity, can actually build a huge wall between somebody and the rest of the world.
That is why, if you are shy, the worst thing you can do is to force yourself to not be what you are. Which brings us to the first tip: embrace your shyness.
Being shy is a part of your personality so the best thing you can do is to learn how to feel comfortable with it.
Instead of trying to pretend to be someone that you're not (that will probably just increase your anxiety), Joan Actually recommends to «gravitate towards people that appreciate your mystery or your listening skills».
Not everybody appreciates the people that want to be the centre of attention.
Instead, the first tip is to discover the power of charm that a mysterious and lay back attitude can reach!
Read more: If you're shy, how do you meet girls?
#2 Singles are keen to talk to other singles
If you want to a have a partner, but you're really struggling with the fear of rejection, Zoosk´s specialist insists on the fact that singles are just waiting «for someone exactly like you to decide that rejection isn't a good enough reason to sit back and miss opportunities».
Whose not worried about rejection? If you don't take a step towards your aims, nobody will ever come to knock on your door to ask you out.
Singles are very keen to meet other singles and by asking, talking or simply meeting you won't lose anything.
The « no » is always with you, so what can you actually lose?
Read more: on dating apps and monogamy, 2020 dating trends you should know
#3 Control the way rejection affects you
Indeed, rejection is a scary word, but you have to keep in mind that if you get rejected asking somebody out, it could be for any number of reasons «many of which probably have nothing to do with you».
Zoosk's resident dating expert insists on the fact that rejection might and will probably happen as the reasons are almost infinite, however, if you learn to deal with it in a mature and not victimised way, you will probably renew your approach to dating and asking out and you will discover that in trying lies the key to success in love and mostly, that your shyness might be your best seduction weapon!
#4 Get familiar with online dating sites
The best tool perhaps invented in the last year for shy people is undoubtedly online dating sites. They represent a great opportunity to meet new people, find matches and starting flirting, without having to move from your home. Sounds amazing, doesn't it?
There are many different kinds of dating sites, that's why we recommend you do your research before-hand.
Are you looking to meet people for fun? Are you looking for serious dating? Senior dating? dating after your 40s?
There are all types of online dating sites specialized in many different things. But don't worry, we've already done all the groundwork and we've created a ranking with the best online dating sites in Australia.
Check out and compare the reviews of the best Canadien dating sites!
They all work in a similar manner: you register, create your profile and start looking for singles around you.
However, there are some important differences that can make a difference. Here's what we recommend you to check before choosing a dating site:
Can you register for free?: dating sites with free registration are the best way to check how the dating site works and most importantly, the kind of profiles you can find in there.
Does it have search filters?: search filters are the key to look for the matches you've got in mind. You can filter by location, activities, hobbies, tastes, interests, etc.
What are the tools for communication?: Some dating sites will allow you participating in forums, while others will let you send some "smiles" or "hearts" to show you're interested. The more developed communication tools are, the better it'll be for you.
#5 Learn how to stand out with your dating profile
If you're shy, you've probably really struggled in the past when you were in a social situation and you'd try to talk with somebody for the first time. Especially if that person had already caught your interest.
Now, the thing with online dating sites is that there's no pressure. You can do things in your own time without having to feel stressed.
That's why the dating profile is so so important! Think of it as your presentation card. People will look at it and quickly decide if they're interested or not. It can be a cruel world, but my friend, that's how it works! You'll probably do the same when you start looking at local matches!
So what's the secret? The secret is to write an amazing dating profile, with calm, so you can easily stand out.
Now, you don't really want to stand out for everybody, right? If you want to find a great match, you want to stand out for those like-minded singles.
We've already prepared many guides that we know you'll find very interesting about how to prepare an amazing dating profile. So follow our guidelines and enjoy the experience!
Being shy is not a problem anymore!
Create your dating profile guide: