The Dating Sunday: the perfect day for Online Dating
Last Update : December 30, 2019 by Thaïs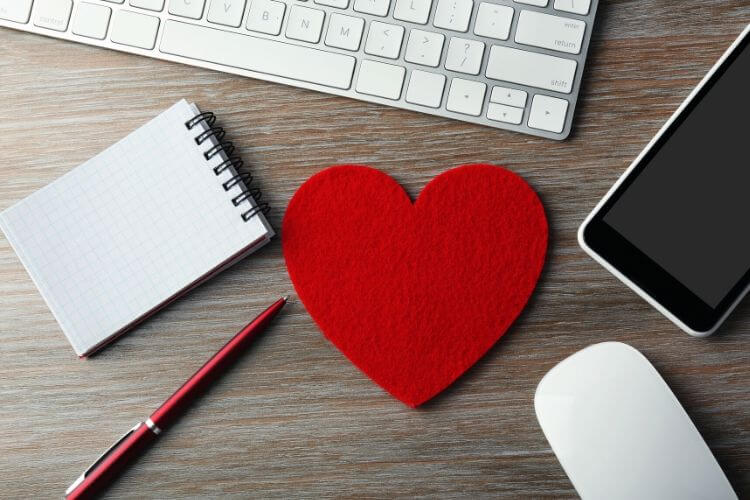 With the arrival of a new year, many singles start to plan their love expectations for 2020.
If you're starting to write your new resolutions we've got some tips to help you start this new year with the best of luck when it comes to love and romance!
Get ready for the Dating Sunday!
5th of January: how to prepare for the Dating Sunday
According to the famous online dating site EliteSingles, the 5th of January 2020 will be the perfect day to sign up to an online dating site.
The reason is that the first Sunday of the year it is considered to be the busiest and most active day of the year in dating site platforms.
New resolutions, a fresh new start and having the time to try online dating are the three main reasons why the first Sunday od the year is the most popular day to start looking for a great match.
As such, EliteSingles forecasts that the best moment to get to meet new people, to send messages and start conversations will be between 21:00 and 00:00 hours local time.
Last year, they calculated an increase of 21% of new members and 40% more activity on their platforms all around the world.
But it goes further! In 2019 they saw an increase of 38% in all messages sent, more than 44% increase in conversations and more than a 40% increase of smiles sent.
If you were thinking to give it a try, you should get ready for next Sunday the 5th of January!
How to get ready for the Dating Sunday
The 5th of January is also a great date because most of the singles that meet around that time have lots of time to chat, get to know each other and prepare themselves for Valentine's Day in February.
However, we recommend you take some previous steps to make sure you can make the most of the Dating Sunday.
Things to do a few days before:
Research, compare and choose the best dating site for your romantic expectations: there are plenty of different kinds of dating sites on the Internet. Therefore, it is important to think beforehand about what you are looking for in love. It will help you choose between dating sites for long-term and serious relationships, casual dating sites, senior dating sites, matchmaking sites…
Use ranking tools to make a good choice: we offer you a great ranking with comprehensive reviews of the different dating sites so you can understand them better and make an informed choice: here's how to choose the best dating site in Canada!
Prepare your dating profile: there are two main elements to prepare beforehand so you don't get stressed on the day you sign up: your dating picture and your biography: remember that your dating picture will be your presentation card, so make sure to select the best one!
Things to do on the 5th of January:
Once you've got your dating site selected, a that you've chosen a good profile picture and written a great biography in which you explain a little bit about who you are and what you're looking for it is time to sign up!
Make sure you've selected a dating site with free registration as it will be easier for you to gauge the type of users that you will find on the platform.
Take your time completing all the steps of your profile. The more detailed your profile is the better your chances will be of finding great matches.
Understand the different options of messaging and filtering that your dating site offers you: it will be the best way to avoid losing time!
Happy next 5th of January!