Life and love as an Expat in Canada: Things you should know
Last Update : November 14, 2019 by Thaïs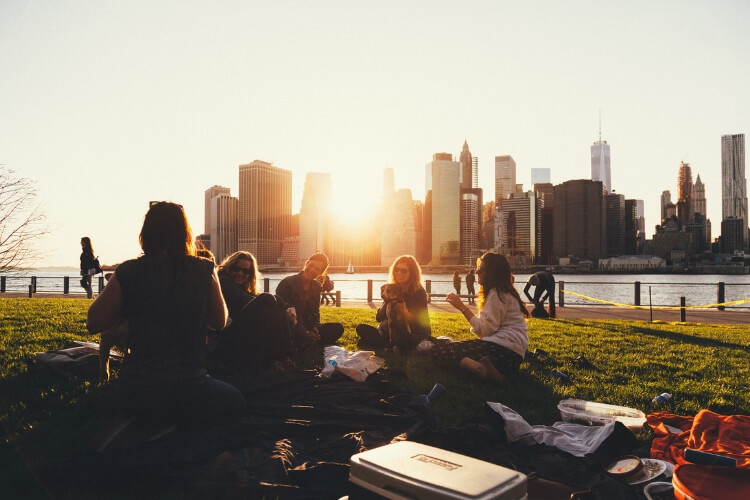 Moving to a new country is for most of the people an exciting adventure filled with emotions. At the same time, it is such a personal experience that everybody experiences in their own way. 
Meeting people in the new country can also become a challenge: the first steps tend to always be the hardest, and being part of a community does require undoubtedly some effort and good luck.
If you're also open to the idea of finding love and start dating, then it can become even more challenging as an expat. 
Do not worry though, technology is here to help expats all around the world integrate into their new habitat. However, there are some general considerations that you should take into account if you want to have the best possible experience in the new country:
Expat Tips you wish you would have known before
#It's important to delve into the new culture, but also to keep some of your old habits
You want to adapt. We get it. The best way to do so is to learn about the new culture, their habits, to meet new people and get accustomed to new ways of living. It is however very important to keep a part of your habits unaltered because otherwise, you might end up feeling out of place or even really nostalgic.
Being able to juggle between two cultures is a great skill to have.
#expat dating: be aware of cultural differences
It might sound very exotic to start a multi-cultural relationship, however, do keep in mind the difference between characters and habits of each of you.
What can be cute at first, can quickly becoming in an impossible situation where communication is completely broken.
#Being part of an expat community is really important
Don't underestimate the power of sharing stories, sharing the same cultural background and getting tips from other people in the same situation as you. At first, you might think that you don't need to be part of any expat community, but it can eventually be very handy. There are lots of online resources to join expat groups: online dating sites being one of the most famous ones.