How to get a date at a Summer music festival thanks to Tinder?
Last Update : July 9, 2019 by Thaïs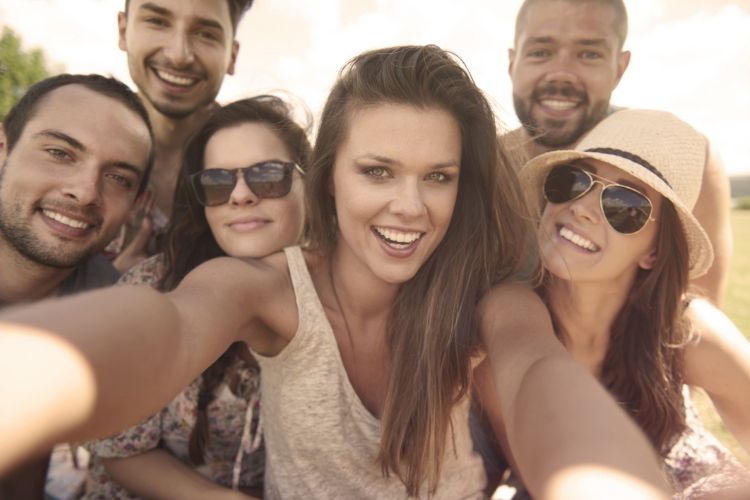 Summer is the perfect season to meet new people, land a date, and occasionally find love.
The good weather and the longer daylight hours encourage people to go outdoors, getting involved in Summer activities and socialize.
For many people, this is a golden opportunity to connect and flirt with other singles.
And what better place than a Summer music festival to make new friends and get a date with someone who shares the same interests and hobbies?
Good live music, a fun and vivid ambience, approachable smiles… Summer music festivals are a paradise for singles!
Meet fellow music lovers who are single with Tinder's Festival Mode
The dating giant Tinder has recently released a new feature that allows you to connect with other festival goers this Summer.
The "Festival Mode" feature helps singles attending to specific Summer music festivals to meet and mingle.
The goal is to help music lovers with similar tastes to connect, but also compete against other music-dating apps like Tastebuds or Musician Friends Date.
The way the new tool is simple. You need to activate the feature, add a badge about the event you are attending on your profile, and others will see it when playing Tinder's swiping game.
So far, a dozen Summer music events have been added to the list. You simply need to select the event and cross your fingers to find other single attendants on Tinder.
One of the coolest things about the new feature by Tinder is that you can also connect you account to your Spotify profile, so other users can see what type of music you are into.
A great tool to connect with singles who love the same artists and music festivals.
3 simple steps to get a date with Tinder's Festival Mode
If your goal is to get a date this Summer at a music festival, this is how to use Tinder's new feature.
Select a photo that shows your passion for music to multiply your chances of getting a match: Once you have chosen the corresponding event badge, make sure you choose a profile photo with a t-shirt of your favourite band, so you can have more chances to meet singles following the same artist. It's a great excuse to break the ice. Don't forget to explain personal anecdotes from other music events to create a meaningful connection.
Swipe right to users attending the same event: At first, you may not be interested in every single user presented to you by Tinder, but you never know if chemistry can spark a great relationship after exchanging a few messages talking about a specific Summer music festival. Some people fall in love a few seconds after meeting a person, while others need to go out on several dates to find out if his/her match is boyfriend/girlfriend material. Let's be realistic, you won't fall head over heels with someone right after receiving the legendary Tinder message: "It's a match!". Give yourselves some time to get to know each other, and what's best that heading to the Summer music festival together? If love doesn't strike, at least you would have made a new friend!
Plan to go the Summer music festival together: Most singles attend to concerts with friends, so it could be a fantastic opportunity to meet new people. If you don't have an instant crush with your Tinder match, you may have with some of his/her single friends! You can also introduce him/her to one of your single friends as well! The goal is to enjoy the show, make friends, and get a date! So, don't miss any opportunity! Alternatively, if your music festival date doesn't go as expected, you can always log in to Tinder during the festival and check for other interesting singles between acts!
Ready to rock 'n' love?