Senior dating sites battle – Round 3: Zoosk Canada vs Silver Singles Canada
Last Update : May 15, 2019 by Thaïs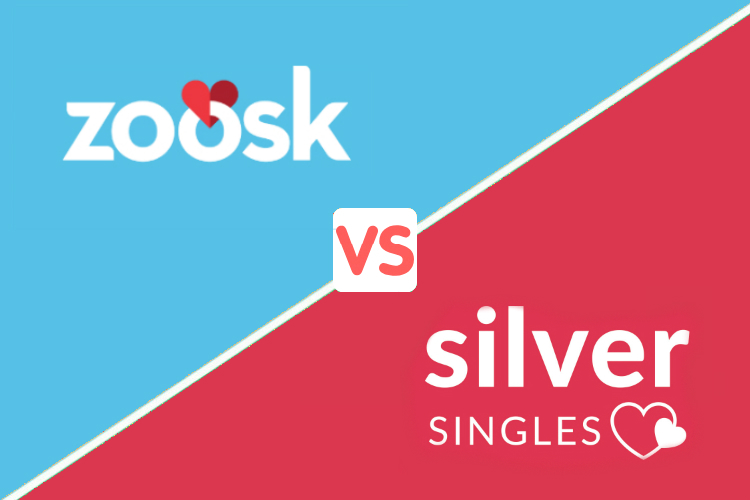 Starting a new love story at the age of 50 or over can be an unforgettable adventure.
You have the time, the experience and the inner desire to mingle.
What else can you ask for? A good alternative to help you find fast and easy other Canadian senior singles to join your romantic journey.
Boom! Senior dating sites have come to save your day!
Dating services for singles over 50 have been around for a while, but not every site offers the same kind of opportunities.
Senior Dating Sites Battle
Round 3: Zoosk Canada vs Silver Singles Canada
On the third and last round of our Senior Dating Sites Battle, we review two of the top players in the Canadian online dating industry: Zoosk Canada and Silver Singles Canada.
Which of these two senior dating sites will seat in the Iron Throne of our own particular Game of Dating Thrones? Find it out next!
Zoosk Canada
As we explained on Round 2, what we love the most about Zoosk Canada is that in this service, the dating journey is almost as important as the goal.
Nowadays, you won't find a senior dating site that connects you with other singles in a way as Zoosk Canada does: considering your behaviour while getting to know users on the platform.
Who says that online dating can't be fun? Zoosk Canada is a great evidence you can enjoy your time searching for a potential partner online.
Why register for free on Zoosk Canada?
Well, time is precious and, at this moment of your life, you probably want things to be uncomplicated.
This also applies to your love life. Zoosk Canada offers all the great aspects you can find in a conventional senior dating site plus other tools that invite you to be more interactive.
It's like a serious dating site for mature people with a social media touch. You even have a carousel of photos where you can give your like to other users!
Therefore, even if you are not an expert in online dating, you can easily get used to a platform as Zoosk Canada because, in a way, it works as a social network.
What we love about the service?
The way it's presented: as fun yet serious "social network" for single men and women from all over Canada in their 50s or over.
Its app: you can connect and meet other senior singles on the go and get "quick matches".
Its discretion. Security is a must if you are looking for long-lasting love online and Zoosk Canada's Photo Verification tool gives you the guarantee that you are in good hands! You can meet and mingle other honest senior daters near you without your personal information being compromised!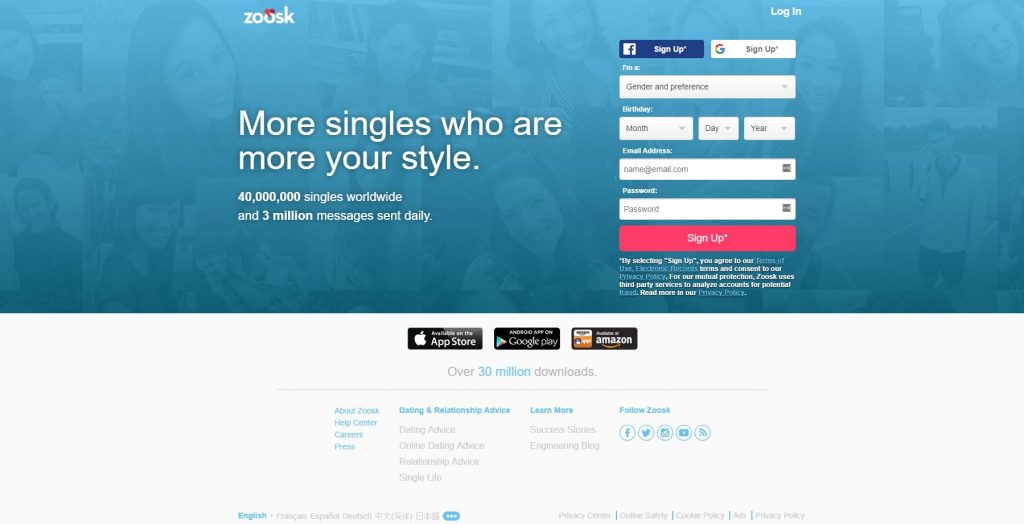 Silver Singles Canada
On Round 1, we gave you the reasons why we think Silver Singles Canada is a fantastic choice (even better than other giant as Match Canada!) if what you want is to chat and get dates with people from your age and who share your same interests.
What we believe it makes Silver Singles Canada unique is its very own personality test.
Plenty of matchmakers use questionnaires to connect you with people who are highly compatible with you.
Silver Singles Canada's personality test is one of the most exhaustive ones out there!
While the ones from competitors focus on traits of your personality, Silver Singles Canada goes further and pays attention to other small details like your ideal partner, the way you socialize and react to specific situations, your lifestyle and interests as well as your daily habits.
Why register for free on Silver Singles Canada?
In a dating world where we are trapped under likes, selfies and swipes, we appreciate a senior dating site that, in a way, breaks the rules, and connects people considering what really matters: emotional and intellectual affinity!
Silver Singles Canada achieves that thanks to its unique matchmaking algorithm.
What we love about the service?
The way it matches mature singles considering their personality type, but also other important aspects like lifestyle, daily habits, passions or social skills.
Its partner recommendations list: It doesn't matter if you use the site a lot or just log in once or twice a week, but you always have a list of users suggested by the senior dating site's experts. Finding your perfect match is a matter of time!
Its app: It offers you all the key features of Silver Singles Canada desktop version on your mobile. Like other classic senior dating apps, in this one you can create your profile, read and send messages, see your partner recommendations and also solve the personality test! It's one of the most complete senior dating apps from the market!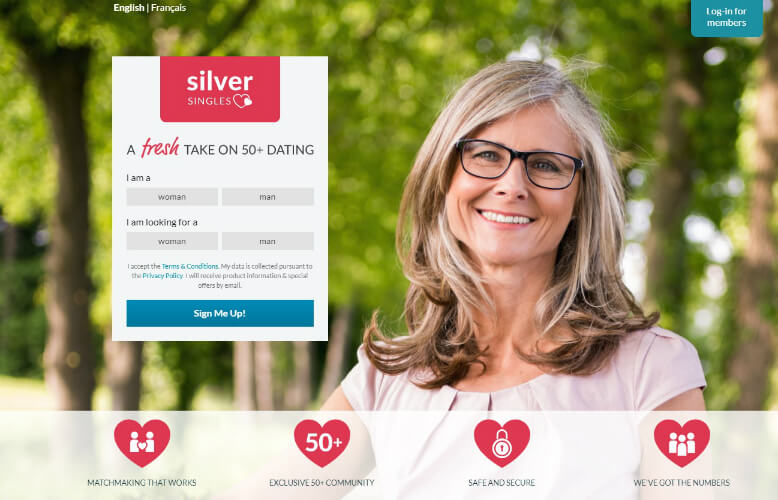 Zoosk Canada vs Silver Singles Canada: Which one is the Best Senior Dating Site?
Choosing a winner when you have two powerful senior dating sites like Zoosk Canada and Silver Singles Canada is quite challenging.
Both dating services are worth a try because the grant a unique online dating experience.
It's their own complexities what makes them most attractive than its rivals.
It's obvious if you are looking for something that's basic and amateurish, that means you give attention to it the first five minutes after registration and then get bored, then you should look elsewhere!
These two senior dating sites care as much about the journey as the final destination.
The idea that users enjoy the entire experience of finding their next partner. They do it in a different way.
Silver Singles Canada's matchmaking system is a treasure. We love how specific its personality test is and how your partner recommendations are based upon it. It seems close to insuperable!
However, after trying different senior dating sites, we want something that is out of the ordinary and we think that Zoosk Canada is slightly better than its adversary.
It's almost impossible to resist to Zoosk's Behavioural Matchmaking System.
We love social networks and believe that Zoosk Canada adds that social aspect that very often is missing in classic senior dating sites.
Another aspect that has turned the balance in favour of Zoosk is the photo verification badge.
In an era where it's easy to impersonate others online, it's great to count with a tool where you can see what users have confirmed their identities with something as simple as photo taken at the same moment as they create their profiles.
Silver Singles Canada is, of course, safe to use, but we are more convinced with Zoosk's idea of adding an extra layer of security.
All in all, we crown Zoosk as the Best Senior Dating Site in Canada right now!
We think that the choice is always yours, so if you want to know more about these two senior dating giants, we invite you to have a look at our reviews, where you can find relevant information about each service, including features, prices, type of users and pros & cons.