Montreal Dating
Last Update : May 2, 2019 by Thaïs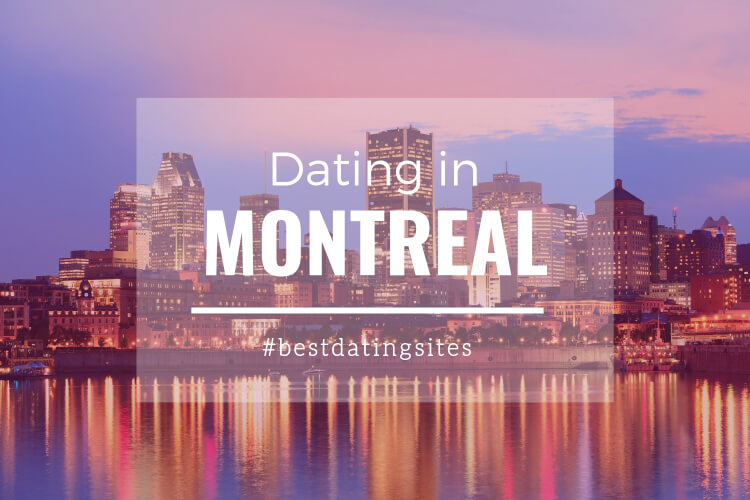 Montreal is one of the most active, vivid and energetic cities in the province of Quebec. Art galleries, music festivals, impressive churches and cathedrals, plenty of parks and green spaces, a super dazzling nightlife… All you can imagine you can find in Montreal, which is also Cirque du Soleil's hometown.
Where to go in Montreal for the perfect date?
Whether you are looking for speed dating events in Montreal or want to surprise your partner with a fun, original and creative date activity, you will find the best ideas in our Dating Guide to Montreal. Check it out below!
Bicycle date in Montreal
If you like sports and want to get to know Montreal's history and culture, there's nothing as inviting your partner to a fun date where you explore the city's hidden treasures by bike.
You can rent a couple of bikes and explore on your own the best neighbourhoods and historic monuments or you can book a guided 3 to 4 hours tour and visit some of the most iconic places in Montreal like the Old Port, Atwater Market, Île Notre-Dame or St. Lawrence River.
Check all the cycling tours available here and choose the best one for your date!
May the love be with you… in Montreal!
Do your match and you love sci-fi movies? If so, forget about the traditional movie night date. There is a funnier and more entertaining date plan to make you get closer!
You can challenge your date to lightsaber combat! If you are into Star Wars universe and love doing some exercise together, then the activity organized by The Force Academy can be a fantastic choice!
You two will get the chance to become lightsaber masters and tease each other while learning some moves from professional lightsaber fighters!
Relaxing time with your date at one of Montreal spas
If you want to pamper yourself, rejuvenate your skin and get a bit more intimate with you date while getting a massage for two, spending a day at a wellness centre is a great idea for a relaxed date.
Places like AWAY Spa in the W Montreal offers plenty of body treatments, massages and 30-minute treatments, so you can relax with your date.
Why not taking the extra mile and surprise your match with a date in a wellness centre with spectacular views?
The Bota-Bota Spa Sur l'Eau in the Old Port includes spa treatments where you can enjoy watching the cityscape.
The centre, located close to St. Lawrence, has water circuits with outdoor heated pools and dry sauna.
Heart-pumping date at Quebec's largest amusement park
Do your match and you love extreme activities? If so, a date at La Ronde's amusement park can be an awesome alternative.
The park, the second largest in Canada and the first one in Quebec, offers entertainment and attractions for all kind of adventurers!
La Ronde includes over 40 fun rides and adrenaline-rush roller coasters, including Le Monstre which is the tallest two-track wooden one in the world) to get you thrill for the entire date.
The amusement park holds live events and special celebrations, so you and your date can get entertained with fireworks, music and colourful shows.
Speed dating Montreal: Meet singles near you!
Montreal is one of the best cities in Canada for blind dating.
There are dozens of speed dating events taking place in Montreal every month, so you have plenty of choices.
One of the best agencies is Speed Dating Montreal, which hosts events for singles from different age groups, including single men and women in their 40s or over.
You simply need to get a ticket from their website or by phone and they will arrange the dates for you!
Speed Dating Montreal events consists in a series of mini dates of 5 minutes over the course of one evening.
You will go to a bar and have different dates with people of your age.
Then, you are asked to give some feedback about your experience and detail if you want fancied any of your matches and if you would love to have another date with him/her.
Right after, Speed Dating Montreal's experts will check every participants' opinions, and contact you within 24 hours to give you a list of matches you can get in touch with.
Who knows? You can find you next partner at one of Speed Dating Montreal's events!