Matchmaking: When you find love thanks to affinity
Last Update : May 20, 2019 by Thaïs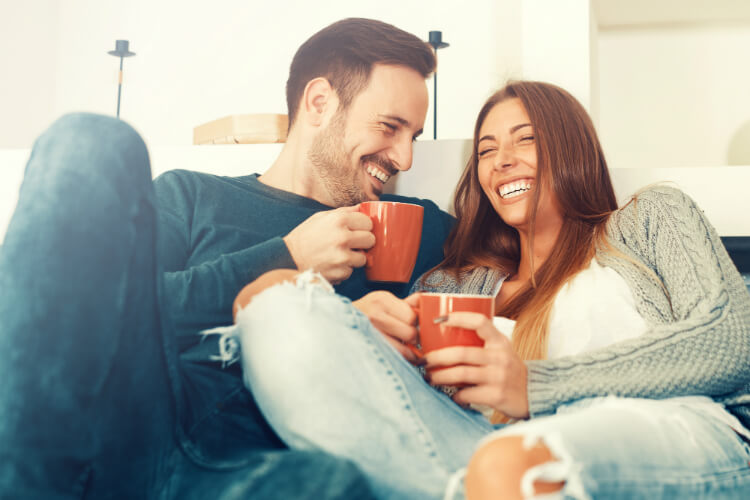 Until Death Do Us Part. That sounds pretty scary if you are afraid of compromise.
On the contrary, if you are looking for a lifetime partner, nothing compares to the feeling of waking up every morning with someone who completes you.
Not another regular guy/girl, but your soulmate.
In the third chapter of our Dating Guide: The Best Niche Dating Sites in Canada, we introduce you to the world of matchmakers or what some people call: affinity dating sites.
The secret of a long-lasting relationship is affinity
Affinity is core in a relationship. A couple can't last if the relationship is purely based on physical attraction.
There should be something more to make the love story last. Something that fulfils the both of you. An emotional connection, a shared love on a specific interest, the same lifestyle and a common vision of a future together!
Love is complicated, but it can also be the best reward if someone that really suits you is by your side. Your perfect match!
Nowadays, you can meet scores of singles in your area and get dates almost instantly thanks to dating sites or even social networks!
However, if what you want is to find your perfect partner, and that means someone who you are totally compatible with, then you should consider joining one of the multiple matchmaking sites there are for singles in Canada.
A matchmaking site: The best alternative to find meaningful connections
One of the many benefits of online dating is that you can meet plenty of singles and land some dates in just a few clicks.
In many cases, this means talking to people who in the end may not tick all the boxes from your perfect partner wish list.
Let's be clear! Not all dating sites are effective and some only work if you meet the criteria that is to say that you belong to that particular community of singles.
What we mean is that every dating site has been designed for a specific target group of singles.
If you are looking for singles over 50, you will have more chances in senior dating site and will find more difficult to find a potential date on a matchmaker for millennials.
Choosing the right dating site is a must if you want to succeed in your online dating experience.
Here's why a matchmaking site can be of a great help.
If you want to meet like-minded singles from all over the States and eventually find the perfect match, a man/woman who you connect with at many levels: emotional, intellectual, social… Then, the best is to go for a matchmaker.
Here are 5 simple reasons why you should have a try on a matchmaking site:
The experience they offer is much more stimulating than in a classic dating site. There's more than the usual: "I see a profile photo from another user, I give him/her a like or swipe right, and if there is a mutual interest, then we can chat". You can find a potential partner thanks a personality test!
Physical attraction and common interests are relevant, but also is affinity.
Meaningful connections: You daily receive partner recommendations based upon your personality test results. Therefore, you don't need to spend hours looking for someone who meets your romantic criteria.
Compared to other dating sites, people using matchmaking sites are more serious about the idea of finding someone special and initiating a serious relationship; one that is based on respect, affection and affinity!
In some cases, you can get a free report with key information about your personality type and your romantic profile!
Finding the Best Matchmaking Sites in Canada
Finding love through a personality test is becoming a common practice.
More and more classic websites start to include a dating questionnaire or personality test to assess how they users behave, think and socialize in specific situations. The goal is to connect them with singles who have similar results.
What makes a good matchmaking site? Well, it depends on several factors, but if you want to join a matchmaker, make sure that it uses a matchmaking algorithm that is based upon a scientifically proven personality test.
We have tried the most popular dating sites on the market and selected the best matchmaking sites for you!
In our comparator and our reviews, you can see details about every matchmaker.
Therefore, you can easily and quickly find the perfect matchmaker for you!
We recommend you have a try at one of the popular matchmakers from our ranking.
Social networks can be a great tool to meet new people, mainly because it shows you information and users considering the way you behave. If you love spending time on Facebook or Instagram, and want to join a dating site that works like them, that is to say that it connects you with singles considering your behavior while using the service, then Zoosk can be the perfect solution.
If you are considering affinity dating and your idea is to be part of a community of singles who are ambitious, sophisticated and educated to a degree level, it's time for you to have a look at Elite Singles.
If you are looking for a more mature partner, someone who's over 30, and want a matchmaker based on a personality test, then you should consider joining SilverSingles.
If you are looking for a matchmaker with a long and younger user base in Canada and a very useful search tool (you can even look for a potential partner by using hashtags to see specific interests!), then Match.com can be a great alternative.
Finding your significant other shouldn't be as difficult as many say it is if you use a matchmaking site that considers affinity as one, if not the most important ingredient in relationships, and then connects you with users who really are a great fit for you!
If you want to find not just a simple date, but your perfect match, then don't think twice and join the matchmaking sites' revolution!