Edmonton Dating
Last Update : May 29, 2019 by Thaïs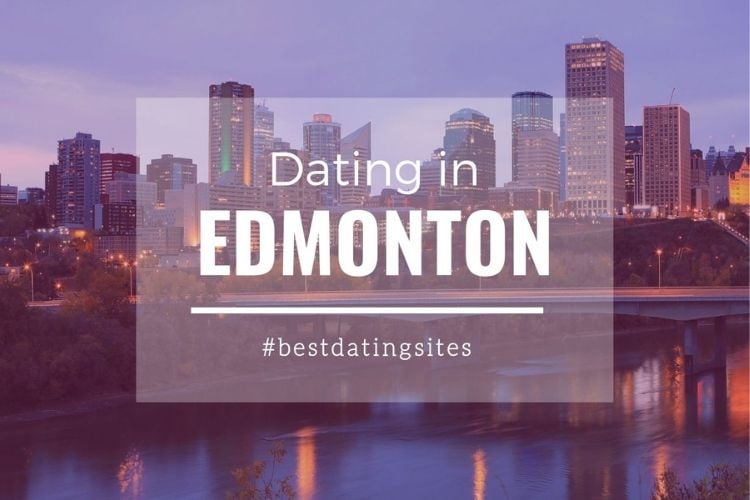 Edmonton might be globally known for once having the largest mall in the world, but there's much more to do than going for a shopping spree in the capital of the province of Alberta.
The city by the North Saskatchewan River has become one of the main cultural hubs in Canada.
In fact, it has been nicknamed as Canada's Festival City.
Where to go in Edmonton for the perfect date?
Do you want to know what are the best events for singles in town? Are you planning a romantic evening with your date and are looking for secret spots in Edmonton? You've come to the right place!
Discover the Top places to meet singles and the best activities for two in our Dating Guide to Edmonton!
Outdoor adventure for two in Edmonton
One of the things that has positioned Edmonton as one of the best cities in Canada to live or simply visit is its enormous natural wealth.
You don't need to escape from the city to take a breath of fresh air because Edmonton has the longest urban green space in North America, including grassland, parks, lakes and any other natural areas you can imagine.
Edmonton is a paradise for adventure-seekers.
If you want to surprise your date with a thrilling adventure outdoors for two, you should consider going to one of the many wonderful great camping spots in Edmonton and enjoy a romantic picnic.
Places like the Constable Ezio Faraone Park or William Hawrelak Park are two of the favourite choices by couples to enjoy a romantic dinner while watching the sunset.
If you are seeking a unique adrenaline-boosting heart-pumping experience, nothing beats a date in the sky flying in a hot air balloon.
Enjoy an unforgettable ride with your partner above Alberta skyline and River Valley area.
Another good idea is to take your partner to Beaver Hills Dark Sky Preserve, located in Elk Island National Park, to stargazing around a campfire during the Spring and Summer or camping in Miquelon Provincial Park witness the aurora borealis anytime from autumn until April.
Edmonton is one of the best places in the world to see the stunning Northern Lights dancing across the sky during Wintertime, so bring your warmest clothes, grab a thermos of hot tea, coffee or cocoa and enjoy the show with your date.
Curtain up! Take your date to the theatre
You don't need to live in Broadway to enjoy the best musicals or theatre shows.
If you want to amaze your partner with an original date idea that is fun, serious yet casual, there's nothing like going to the theatre.
You can enjoy a show outdoors during The Freewill Shakespeare Festival, which takes place during June and July at the Heritage Amphitheatre in Hawrelak Park.
If you picture yourself with your partner having a yummy dining experience while watching an award-winning musical or mystery & drama show, we recommend you a date night at The Mayfield Dinner Theatre.
Get ready to be marvelled with their cheesecake!
Events for singles: Speed Dating Edmonton (All ages)
If you want to meet singles outside the online dating universe (click here to see which ones are the Best Dating Sites in Canada right now!), you have a golden opportunity thanks to speed dating.
There are tons of speed dating events taking place every week across Edmonton.
How to choose the best speed dating activity? We recommend you to check those that are aimed at singles from different age ranges.
Some of the most famous speed dating events in town are those organized by Date n' Dash.
There are activities and events for any type of singles.
Singles aged 25 to 35 usually go to the Date n' Dash speed dating events at the legendary restaurant pub Fionn MacCool's.
In one evening, you can chat and get to know up to 15 singles. A really good opportunity to meet interesting people and occasionally, find love!
Senior singles usually gather at the 60y+ speed dating events taking place at the Signature Lounge of Ramada Hotel, where they can meet and mingle with other mature singles while enjoying a few cocktails.
If you are looking for less traditional events for singles, you can check on Eventbrite and search for other fun activities for people who want to find someone special and initiate a serious relationship.
There are activities to cater different tastes, from Single Bingo sessions to Patio Party Games Evenings for Singles, where you can play some games and win some prizes!
Hot air balloon rides, star and Northern Light gazing, award-winning musicals and outdoor theatre shows, fun events to meet singles… It's obvious that you can never get bored in Edmonton.
Whether you want to plan a more classic date night, an adventurous date or want to meet new people and find long-term love, you will find amazing ideas in Edmonton!