Senior dating sites battle – Round 1: Silver Singles Canada vs Match Canada
Last Update : May 10, 2019 by Thaïs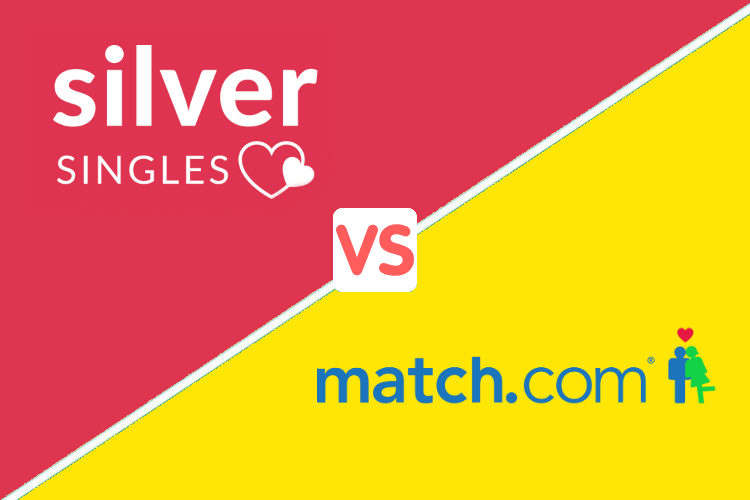 Love after 50 is quite an experience. You already know what you want in life and who you want to share it with.
Senior dating sites have become powerful tools for those 50+ singles who want to find the perfect partner and give love a second chance.
Mature women and men have plenty of choices when searching for love online.
The success of senior dating sites
Computer-based matchmaking giants know that senior dating has a lot of potential. It's a very lucrative business.
The reason behind the current success of senior dating sites relies on two factors:
The demand for dating services for singles over 50 has increased in the past 10 years;
+50 singles have higher purchasing power than youngster daters,
The bigger the demand, the bigger the competition.
One question comes to mind: What is the Best Senior Dating Site in Canada right now?
Senior Dating Sites Battle
Round 1: Silver Singles Canada Vs Match Canada
We are experts in analysing and comparing the most popular dating sites in Canada.
It was a matter of time that we test the top matchmakers for Canadian singles over 50.
In the first episode of our Senior Dating Sites Battle, we compare two of the most trusted services: Silver Singles Canada and Match Canada.
Silver Singles Canada
The matchmaker Silver Singles Canada has become one of the most popular dating sites for senior singles, in particular for those mature men and women who aren't experts in what the digital world has to offer.
The number of people registering in Silver Singles Canada has rocketed in the last five years.
Mature daters prefer to put their dating life in the hands of professional matchmakers and Silver Singles promises to do the search for you!
Why register for free on Silver Singles Canada?
If your goal is to meet and mingle with other 50+ singles from your area, but you don't have much time to spend on searching for a soulmate online or aren't used to flirting online with other mature singles, then Silver Singles Canada can be the perfect solution for you. You simply answer some questions, and the algorithm proposes you users who are highly compatible with you.
What we love about the service?
Its unique matchmaking system that does the job for you: Dating experts search in the large database to find you the perfect match considering your romantic expectations and personality type!
The team behind Silver Singles Canada have wide experience managing other dating sites,
Your chances of finding the right match are pretty high: You can receive from 3 to 7 partner recommendations per day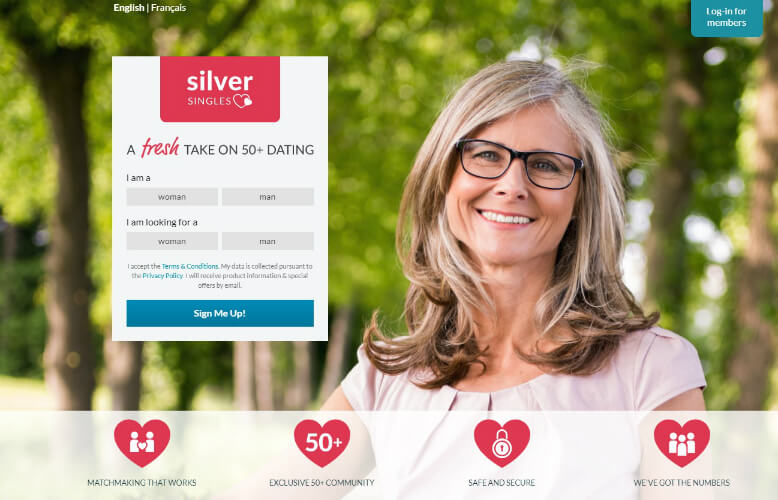 Match Canada
It's a fact! Affinity is essential in long-term relationships! Users in senior dating sites may already know what kind of partner they are looking for, but most of them also expect a hand from dating experts when dating online.
Services like Match Canada are very popular amongst singles over 50 for a simple reason: you can easily find senior singles who meet your criteria!
What makes Match Canada unique is that user can use the advanced search tool and use specific keywords to target their best matches.
As it happens when using other classic matchmakers, in Match Canada you can receive partner recommendations.
What's more interesting is that you can also use specific keywords to find and get found by other compatible senior singles. The easiest way to connect with people who meet your criteria!
Why register for free on Match Canada?
If you want to enjoy a unique online dating experience where you are in total control of searching for a potential partner by using modern tools and very social features like hashtags, then Match Canada can be a great alternative!
What we love about the service?
It has a really long database, giving the sensation that your chances of finding love are limitless!
Its exclusive and dynamic search tool where you can add hashtags and keywords to find men and women over 50 who meet your criteria. You can also add keywords in your profile description, so you can easily be found by other users looking for someone just like you!
Match Canada's personality test is very diverse: The idea is to know as much as possible about you. Therefore, the service asks you about a bunch of different topics like lifestyle, relationship goals, appearance and much more!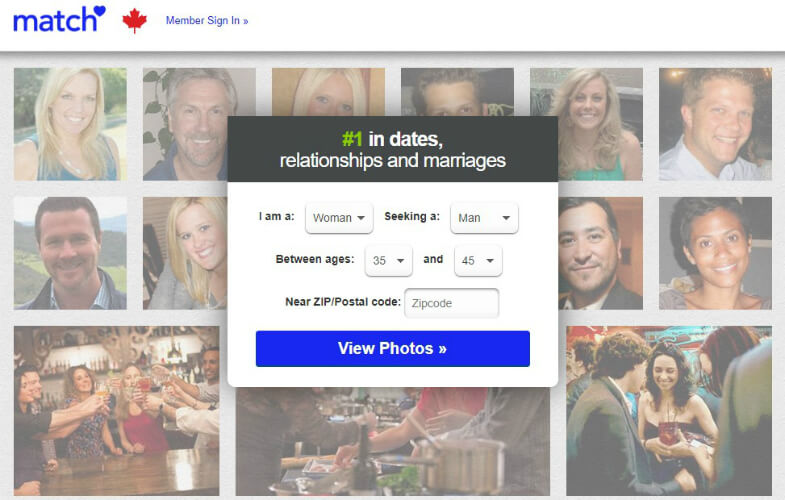 Silver Singles Canada vs Match Canada: Which one is the Best Senior Dating Site?
The decision is difficult as both senior dating sites are very effective in connecting mature people who look for a potential partner in Canada.
As it happens with classic matchmakers, both Silver Singles Canada and Match Canada have a lot to offer when it comes to create couples online based upon affinity.
Nevertheless, they are not everyone's cup of tea. These two options are very useful if your goal is to find love through a personality test, which means that you are looking for someone with similar tastes and expectations, but also a meaningful emotional connection.
For some singles over 50 may not be the top choice as they may prefer an online dating service that is simpler.
Therefore, we have created a series of Senior Dating Sites Battles. The idea is to help you out with the decision of choosing the best 50+ dating site according to your own needs!
After testing both services, we have reached the conclusion that the winner of this senior dating site battle is Silver Singles Canada.
It's not that Match Canada isn't worth a try. In fact, it is a good option too, especially if what you are looking for is to meet other men and women in their 50s or over in a very unusual way as if you were using hashtags on Instagram to find people with similar romantic tastes.
But we are completely captivated by Silver Singles' personality test which analyses your personality in a very fun and entertaining way.
Another aspect that tipped the balance in favour of Silver Singles Canada is the amount of users signing up to the site every month and the number of matches you can get in a daily basis.
If finding out that 6,000 senior singles register every month on the platform and that 3 to 7 matches are sent per day isn't convincing enough, then we don't know what it would be!
Want to know more about these two senior dating sites? Are curious about what advantages and disadvantages they have to offer? Check out our reviews!