Dating Facebook officially launches in Canada
Last Update : November 21, 2018 by Thaïs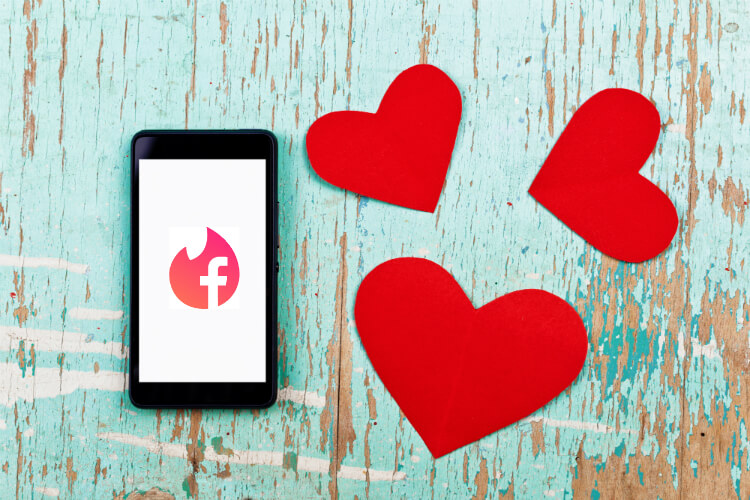 Facebook's CEO Mark Zuckerberg wants you to find a potential partner!
The popular social network has seen countless love stories come into reality, acquaintances turning into friendship as well as break-ups.
Some time ago, Zuckerberg and co. saw the great potential of the dating market, so they decided to create its very own matchmaking service.
Early September 2018, Facebook dating rolled out in Colombia, and now it's the turn for singles in Canada to try the new matchmaker!
Facebook Dating in Canada: Meet singles thanks to your favourite social network!
Currently, around 23 million Canadians use Facebook every month. Taking this into account, the chances of finding love in the platform seems pretty huge!
How does Facebook Dating work?
If you expect a swiping dating service like Tinder, forget it!
This dating site works in a different way. It kind of follows Facebook's dynamics.
Your current Facebook account won't be compromised as the dating site functions as a separate service.
The only personal information transferred to the dating platform is your name and age.
Users will be asked to create a separate profile where they have to add some details like their location or interests.
You can also upload up to nine photos in your Facebook dating profile.
The platform then uses the information provided to connect you with other singles near you.
One of the selling points is that Facebook Dating also proposes you partner recommendations considering mutual friends, but you colleagues will never be notified about your dating history.
This is a great feature to convince those Canadian singles who are concerned about the idea of meeting strangers online.
Having friends in common is a fantastic way to ensure that the person you are talking with on Facebook Dating is genuine.
For those shy singles, the dating service also provides a list of predefined question to break the ice.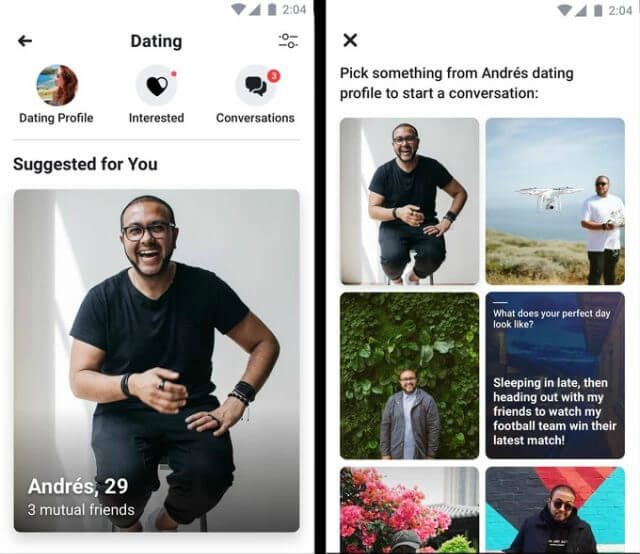 How to meet singles from all over Canada in Facebook Dating?
A match is created when two users show interest in each other, however, as mentioned before, you won't need to play a swiping game.
In the partner Suggestion list, you just simply need to specify that you are not interested in your match, and then he/she will disappear from your list.
Starting a conversation in Facebook Dating will require more than a mutual interest.
You can only send private messages if you reply to one of your crush photos or icebreaking questions.
Another interesting factor is that Facebook Dating messenger works independently from the regular one. So, threads with your friends and online dates will never be mixed!
Can Facebook Dating be the next big matchmaker in Canada?
Facebook Dating looks very promising, and it's true that having the option to see friends in common with your matches is a great feature that you can't currently find on any other dating site.
However, after Facebook's recent crisis due to the data leak scandal and the subsequent massive user leave, mainly in Europe, it's going to be really difficult to bring the trust back for many people.
Online dating is all about meeting singles in a safe and confidential space. Many singles in Canada may not take the risk to use Facebook Dating even the service is completely secure to use.
If you are one of those singles who prefer to go for classic matchmakers, we invite you to have a look at our ranking of the Best Dating Sites in Canada.
Alternatively, we suggest you reading our guide about dating using social networks.