Dating Humor: First date expectations [Comic Strip]
Last Update : October 11, 2018 by Thaïs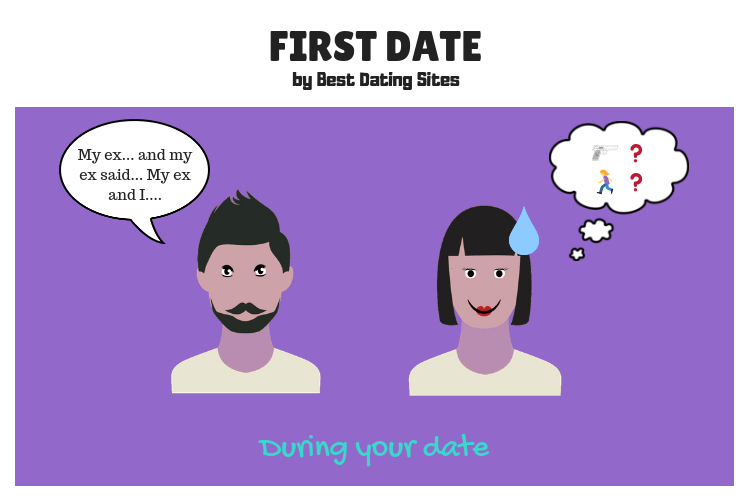 A first date, if you play well your cards, can mark the beginning of a new love story.
Most singles believe in that love-at-first sight fairy tale, but reality very often is a bit uglier than expected.
What to expect on your first date? Keep your feed on the ground. You are not in a Jennifer Aniston movie!
Your soulmate may not be around the corner. You'd need to go out on several dates and kiss several frogs before finding your prince.
Below, is a very realistic first-date situation. Has this ever happened to you?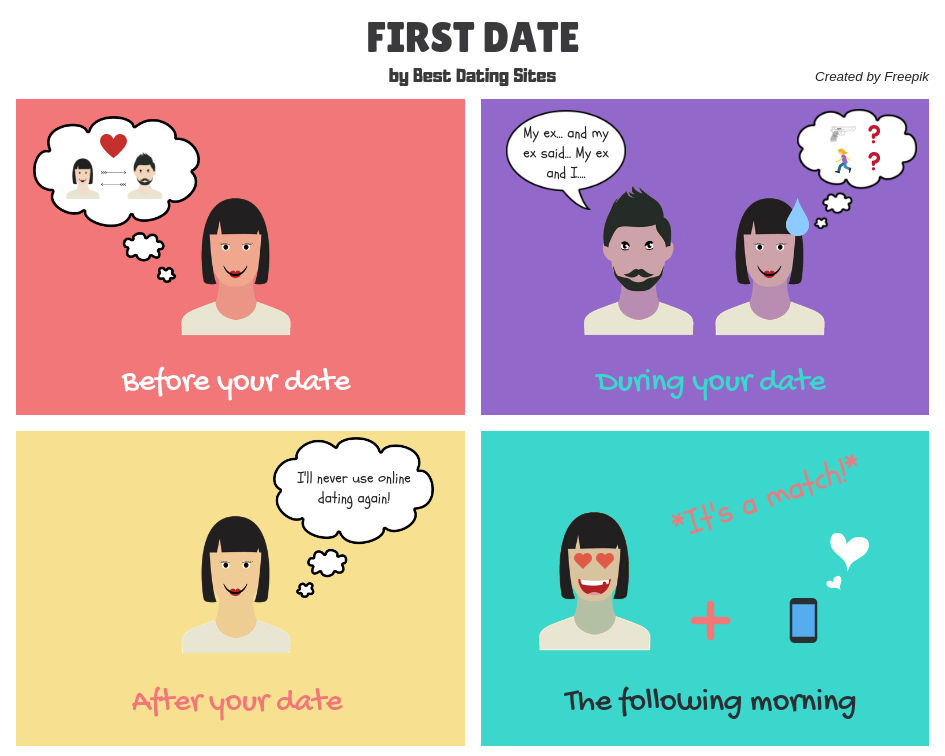 Book vector created by Freepik
Make your first date a success!
Solution: Compare several dating sites by using our ranking and choose the one that suits your romantic expectations.
Chat with several singles and try to get to know your matches before going out on an actual date.
Then, choose wisely and ask out or accept first-date invitations from those guys who really seem to be fun, original and can hold an interesting conversation (talking about an ex, religion or politics is a no-no!).
Definitely, guys who have boyfriend potential!
This is the best way to find your perfect match online and enjoy a magic first date offline!