Wingman, the dating app that allows your friends to be in charge of your love life
Last Update : September 27, 2018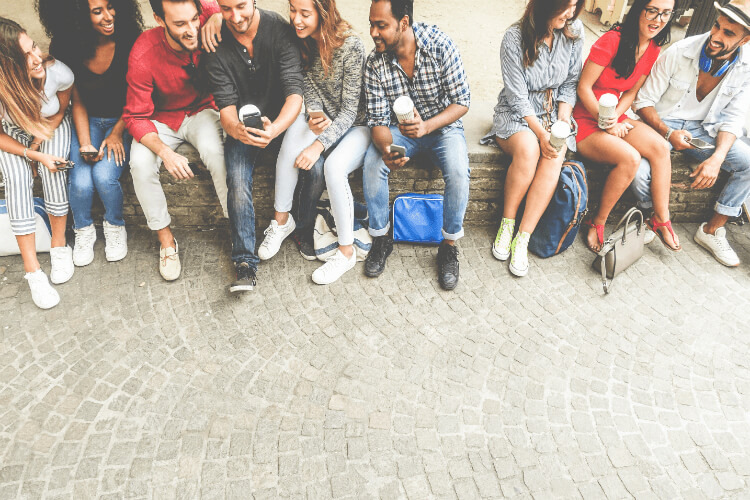 A good friend can be your best ally when it comes to improving your love life.
There was an episode in The Big Bang Theory where Howard and Raj join a dating site to find a new girlfriend for Sheldon.
The trick [spoiler] works and they end up finding Amy, Sheldon's future partner [spoiler].
No-one know you better than a good friend, but will you put your best friend in charge of your dating life?
Arrives the dating app that allows your friends to play Cupid
You can find dating apps for all tastes.
Recently, we've seen the release of Wingman, a dating that allows your friends to play Cupid and manage your romantic life.
Thanks to this dating app, your friend can become the ultimate matchmaker!
He/she can create a profile for you, upload your best photos and describe the type of guy/girl you are.
Your bestie can find the best matches for you! The dating app Wingman works like Tinder.
There is a dating game where profiles appear randomly one by one and your friend needs to show interest or pass on your behalf.
If there is a mutual interest, then is a match!
Then, it comes the time for your friend to say nice things about you and set you a date with another interesting single!
Help your best friend to find a potential partner in a dating app!
What about you playing Cupid? We all know that single friend who isn't very lucky when it comes to dating.
This is a good opportunity to help your colleague to find his/her soulmate.
You are the one who knows your friend the most, what kind of relationship he/she wants and how his/her dream partner looks like.
Besides, you can help your bestie to keep his/her feet on the ground and give advice to him/her when someone with a lot of potential appears in the dating app.
If you make a good move, you may become like Cupid and finding the perfect partner for your best friend!