Top 5 jobs that can help you score a date!
Last Update : September 5, 2018 by Thaïs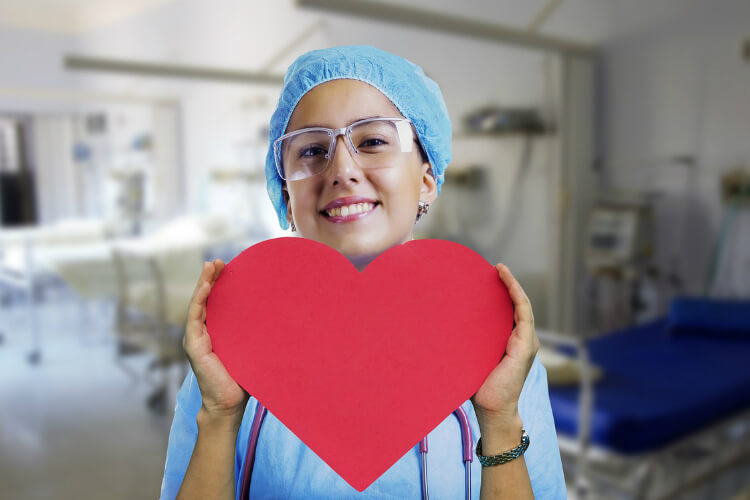 Some professions are most attractive than others.
Singles in Canada mostly look for emotional affinity, physical attraction and shared interests when looking for a potential partner online.
Having a good job is also important in the online dating world.
Some users find attractive an online date that is career-driven and has a great wage.
A recent study carried out by the popular matchmaker Zoosk reveals that work can affect your love life.
Having a good job is crucial to get the attention from other singles on dating sites
Zoosk surveyed 5,000 users and analysed information from around 8,000 dating profiles.
Results show that 71% of single women and 49% of single men believe that having a great job can make your date more attractive.
When talking about a "great job" not necessarily makes reference to how much you can earn, but the type of work you do.
What follows is a list of the most appealing professions for singles in dating sites.
Top 5 jobs that will get you a date!
Romantic expectations vary depending on genres, according to Zoosk.
Single men and women don't look for the same things in a dreamed partner. Below are the main differences.
What professions impress single women the most on dating sites?
Firefighter: Brave men always catch people's attention. For single women nothing compares to the idea of a man in uniform, who is in shape and risks his life to save the environment and others' in danger.
Lawyer: Men who know how to debate and give reasonable, and convincing arguments are very attractive for single women as well. They have a very strong sense of justice. Something that's captivating!
Doctor: Single men who care about others and can easily detect and put a solution to healthy issues are irresistible too!
Police officer: Authority is often a common source of seduction. A lot of single women look for a man is in charge, who has a great sense of responsibility and is capable to be attentive to any single detail in order to solve a problem.
Soldier: Risking your own life for your country is also very appealing to some single women. If you are someone fighting abroad to save others' lives and restoring order in places where there's public chaos, you are more likely to get the attention of plenty of single women on dating sites!
What professions impress single men the most on dating sites?
Nurse: Uniforms are attractive to single men as well! However, another reason why nurses are highly popular in dating sites is the fact that they are perceived as people who are kind and naturally can take care of others don't have a good health.
Flight attendant: A well-travelled woman is one of the most desired type of partners for single men. There is also the attractiveness of being in good hands. A flight attendant usually is someone who is attentive, and who finds solutions easily. Traits desired by men.
Librarian: Intelligence is sexy! Dating profiles of women who are well-read and can hold an interesting conversation are very popular amongst the masculine sector.
Lawyer: As it happens with male lawyers, females in professions related to the law are also proactive to encourage debate and more open when discussing tricky topics. It is believed that they can be very loyal people who love to manage relationships in a fair and decisive way. Very desired traits in a potential partner for many single men!
Personal trainer: Women who really like to take care of their appearance, do exercise regularly and love to get fit, are regarded as confident and disciplined people. This is why many single men look are more attracted to those women who say in their dating profile that are personal trainers or work in a sport environment.
Are you a designer? If so, you are more likely to receive more messages on dating sites
There are jobs that are regarded as more intriguing than others.
If you work as a doctor, nurse, lawyer or personal trainer, you can get more chances to catch other users' attention on dating sites and thus, getting a first date, mentioning in your profile that you are a designer can open you the doors to wonderful conversations online as well.
According to the study carried out by Zoosk, the word "designer" in your dating profile multiplies your chances to receive messages. Particularly, the inbound messages rate rises by 78%.
All in all, there are many factors in your dating profile that can seduce other users and encourage them to contact you and ask you out on a date.
The thing is that, if you mention that you are a career-driven single who has a job that requires responsibility, authority, human interest and focuses on assisting others in need, then you are most likely to score a date on a matchmaking site!