Star Wars can get you a date!
Last Update : September 5, 2018 by Thaïs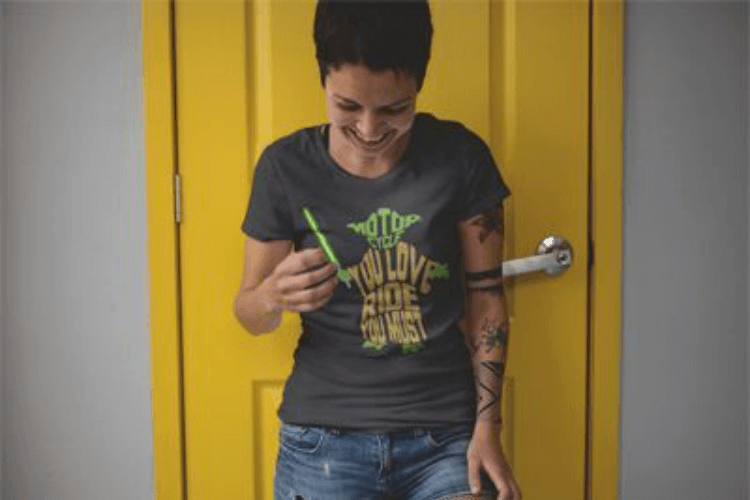 Being a nerd can land you a date!
Star Wars is one of the leading science fiction movies of all times, but in recent years, the galactic universe created by George Lucas has also served as cinematic Bible for geeky daters!
People use to say that opposites attract.
However, most dating sites connect singles who share the same interests.
A great advantage for those nerdy singles who want to find love online with another lonely geeky heart.
Being a Star Wars fan can help you snag a date!
A shared passion for Star Wars can increase your chances of getting a date, a recent study by Zoosk reveals.
The popular matchmaker checked over 700,000 profiles and 200,000 messages to find out specific dating trends.
What the dating site discovered is that there was a correlation between particular "geeky" interests and online dating success rates.
The more specific you are in your profile describing your geeky interests, the easiest it is to find a perfect match online.
And it seems that you can receive more messages if you add Star Wars in your interests.
According to Zoosk's study, you can get over 60% incoming messages than the average.
If you are more specific and mention the emblematic Star Wars catchphrase: "May the force be with you", your chances of receiving a message increase in a 22%.
Your favourite Star Wars' characters can also make you succeed in your online dating experience.
Saying "Princess Leia" and "Darth Vader" in a dating site also raises your reply rate by 1% over the average and 61%, respectively.
There are niche dating sites like Find Your Forces aimed at geek singles and Star Wars fans who look for a potential partner online.
But it seems that Zoosk gives warsies plenty of opportunities to meet like-minded singles in their area.
You can easily find your perfect match, your very own smooth-tongued scoundrel who replies to you "I know" when you mutter: "I love you".
Being a geek can improve your love life online!
Star Wars fans can have plenty of chances of meeting their soulmate in a dating site like Zoosk, but they are not the only ones.
Harry Potter, Game of Thrones, Final Fantasy, Tolkien, Doctor Who and Marvel fans are also likely to succeed in the online dating game.
Playing Final Fantasy together – Find the perfect partner: a gamer!
Nerds usually are not very fortunate when it comes to finding a date, but according to Zoosk's study, if you love video games and mention that love games like Final Fantasy or if you express your interest in Nintendo, you can get up to 49% and 28% more messages respectively.
Harry Potter fans: Slytherin is the house of love!
Which is the best Hogwarts' house? If you mention Slytherin in your messages, you are more likely to get a date. In fact, it you can get 67% more chances to get a reply.
On the downside, never ever say that Gryffindor is your favourite Hogwarts house, and singles who use that word in their dating profile or messages, are 54% less likely to get a response.
Marvel characters are great icebreakers
The eternal Marvel vs DC battle. In Zoosk, it seems Marvel characters are winners!
If you write in your dating profile that Marvel characters like Daredevil, Wolverine or Thor are your favourite superheroes, your reply rate can rise up to 47%, 37% and 24% respectively.
Breaking the ice by talking about any of them can easily land you a first date!
A common interest in Game of Thrones, Doctor Who and Tolkien are key getting a date
If you love specific video games, books or TV shows, it's easier to get a date in a matchmaking site like Zoosk.
People love to talk about their favourite interests.
Sagas like Game of Thrones or Tolkien's The Lord of the Rings trilogy have legions of fans around the globe who spend hours debating about plots, scenes, characters or even locations!
The online dating universe is not an exception.
If you express your love for nerdist interests like Doctor Who, Tolkien, The Matrix or Game of Thrones, you can effortlessly spark conversations in dating sites.
Whether you are a huge Star Wars fan, you love Harry Potter's universe or like to binge-watch Game of Thrones, make sure you bring out your geek side when trying your luck getting a date online.
You never know when you can find your own Han Solo or Jon Snow!
*Photo by BikerKarl2018 vía FLICKR licensed under CC BY 2.0.