Low-cost date night ideas in Canada? Quebec City is the cheapest city for romance!
Last Update : September 5, 2018 by Thaïs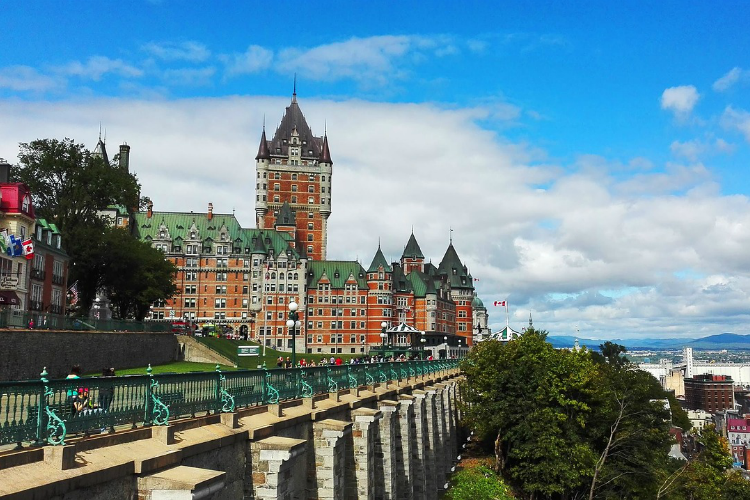 D-day has arrived. You are in a good mood, dress to impress, but are a bundle of nerves.
This first date can change everything. If the magic happens, you can meet your future partner.
On the other hand, the encounter can end up in disaster and then, you may spend some time wandering around wondering why your love life is alway a mess.
Regardless, what may happen in a first date, what's undeniable is that most singles take the effort trying to make the encounter as fun and romantic as possible.
Budget, however, very often is an obstacle. A dating night in Canada is not precisely cheap.
Not long ago, the dating site Elite Singles conducted a study that revealed that on average, Canadian singles spend around $115 on a date night.
Elite Singles findings: Hamilton is the most expensive city in Canada to go out on a date night
The popular matchmaker considered a classic date night idea in Canada as a subject of study: a romantic dinner for two, cinema tickets a taxi ride home that on average costs $115.
The budget varied depending on the city, and taking into account the previously mentioned date night idea.
Elite Singles' study showed that Hamilton is the most expensive city, followed by Toronto, Edmonton, and Calgary.
In Hamilton, if you go out on a classic first date, you are more likely to spend around $125, in Toronto $123, in Edmonton $122 and 120$ in Calgary.
Elite Singles findings: Quebec City is Canada's cheapest city for romance
On the other side, if you are living in Quebec City you can save money if you go out on a date night in comparison to other Canadian cities.
Singles in Quebec City, according to Elite Singles, spend $103 on average.
Ottawa, Halifax and Winnipeg are also wallet-friendly when it comes to dating nights as singles, on average, don't spend more than $100.
Low-cost date night ideas in Canada
Toronto isn't in the Top 10 most expensive capital cities around the globe to have a date night, however this isn't an excuse to save a penny or two.
If you are looking for affordable date night ideas in Canada, you've come to the right place.
Below is a guide of low-cost date night ideas in Canada.
If you love architecture, you can enjoy a city tour together and visit the most iconic monuments at night.
If you live in Toronto, you can enjoy some skating at Nathan Phillips Square or enjoy the waterfall views of the Niagara Falls and marvel yourselves with the neon-light landscape in front of you!
In Hamilton, you can plan a free-Friday visit to the Art Gallery (AGH) and enjoy one of the latest exhibitions.
If you are an adventurous couple, and seek a mysterious date night idea, a haunted evening in Hamilton's Dundurn Castle could be the perfect choice!
In Quebec City, you can go on board of the Québec-Lévis ferry, take a ride along St. Lawrence River, and enjoy the sunset or the Loto-Quebec fireworks with your loved one!
Canada has a lot to offer to those singles and couples looking for unforgettable date night ideas, even that some cities are a bit more expensive than the usual, according to the dating site Elite Singles.
Nevertheless, there are date night ideas for all budgets.
We've offered a few suggestions, but if you want to get inspired with extra date ideas, we recommend you having a look at our guide about Dating in Canada / Cities.