Elite Singles Canada vs Zoosk Canada: Which is the Best Matchmaker?
Last Update : August 9, 2018 by Thaïs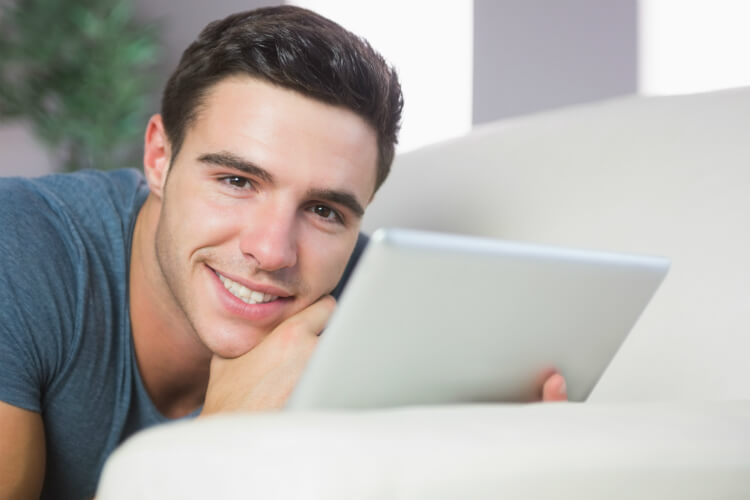 The perfect partner. Finding your significant other is not as easy as it is shown on Hollywood rom coms.
Getting a date with another interesting single in Canada is much less complicated nowadays thanks to the appearance of online dating sites.
However, many Canadian singles are hesitant about the effectiveness of these kind of love portals.
Here is where the popularly known as matchmakers come into play.
What is the main difference between matchmakers and a classic dating site?
Both serious dating sites and matchmakers have been designed to help singles to find love.
The main difference is that, while classic dating sites use demographic and personal information to connect singles, matchmakers go one step beyond, and consider other features like affinity.
When registering (most of the times for free) in a matchmaker, users are asked to fill a personality test that defines its romantic profile.
Couples then are created considering how compatible two users are.
Affinity is key to make a long-term relationship to succeed.
This is why a matchmaker is a really good choice if you want to find a partner who shares the same life values, interests, a personality type and romantic expectations!
But, what is the Best Matchmaking Dating Site in Canada?
We have tested the most popular dating sites in Canada, and selected out two favourite matchmakers: Zoosk Canada and Elite Singles Canada.
Elite Singles Canada vs Zoosk Canada
Emotional connections are very relevant when it comes to matchmakers.
Elite Singles Canada is a community of educated singles who look for meeting other ambitious men and women with the goal to start a new serious relationship.
Zoosk Canada offers unattached men and women from all over the country with serious intentions the opportunity to meet, chat and mingle with other demanding singles.
Their best features? Their matchmaking systems!
In Elite Singles Canada, users are paired after solving an exhaustive personality test that evaluates personal preferences in a relationship and when socializing with other people.
The results of the questionnaire then are used to propose a list of perfect matches.
Zoosk Canada works in a different way. It is a more social dating website that attenuates the stress for many hopeless romantics of meeting people online.
The popular dating site has broken molds thanks to its unique Behavioural Matchmaking engine.
Users receive match proposals taking into account the way they are behaving while on the platform.
Why registering for free on Elite Singles Canada?
If you want to meet another ambitious and well-read singles to begin a new love story, and think that emotional affinity and having a matching personality are essential in a relationship, then Elite Singles Canada is a great place to start your online dating adventure!
What we love about the service?
Exclusive community of educated singles in Canada
Matches are created considering affinity
Entertaining personality test
Different Elite Singles Canada brands: serious dating, senior dating, Christian dating, gay dating…
Why registering for free on Zoosk Canada?
If you believe that sharing personal values, and hobbies are a must in a serious relationship, and love to meet singles in a more interactive way, as if you were on a social network for daters, then you can try your luck in Zoosk Canada.
What we love about the service?
Very interactive community of Canadian singles
Matches are created considering users' behaviour, and the way the connect with one another
Very social dating site
#1 dating app
Elite Singles Canada vs Zoosk Canada: Which one is the best matchmaking dating site?
Choosing between such powerful matchmakers is difficult as it all depends on each person's romantic expectations and the type of online dating experience they are after.
Another thing that makes it difficult to go for one of these two in particular is the fact that they are not like all the classic matchmakers out there.
Elite Singles Canada stands out thanks to the idea of connecting educated and sophisticated singles considering affinity.
Zoosk Canada is the only one that uses such an effective Behavioural Matchmaking engine.
All in all, after spending some time using these two dating websites, and considering our personal experience, we believe that Zoosk Canada is slightly better just for the fact that is a bit more interactive.
In Elite Singles Canada you receive from 3 to 7 matches in a daily basis, something that is great to filter your searches, but that makes users a less curious, and a bit more passive when it comes take action, and interact with other users.
Nevertheless, we recommend you to read our Zoosk Review and our Elite Singles Review to know other interesting details about these two matchmakers.
Our Best Dating Sites Canada ranking also includes pros & cons, so be prepared to read honest opinions that can help you decide in case you are not 100% convinced about the idea of Zoosk Canada leading the game.