Dating Sites Canada uncovered: Pros & Cons
Last Update : August 9, 2018 by Thaïs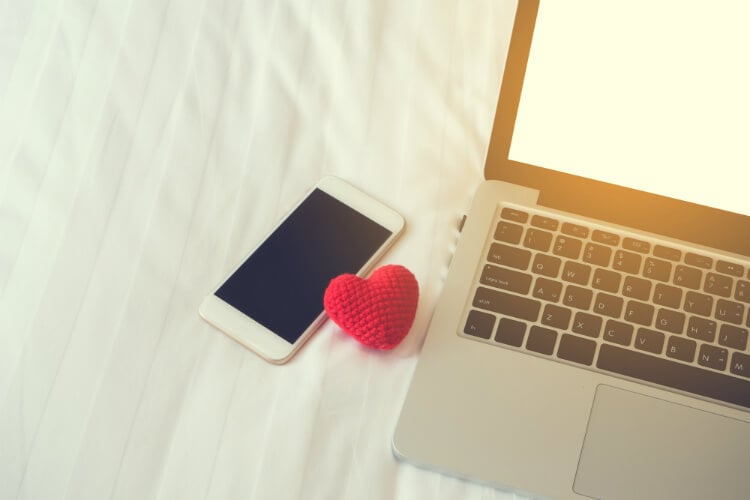 Meeting people on datings sites and through social networks is one of the favourite pastimes for singles in Canada.
Online dating was not well considered years ago, but everyday more and more people go online to find a potential partner.
Dating sites Canada are essential tools for those singles who love to date in a modern way.
Why Canadian singles are so into online dating?
On the Internet, you can find a wide variety of opinions regarding the best and worst dating sites Canada, but what matters the most is: can online matchmakers really help people to find their significant other?
The Best Dating Sites Canada team has tried, compared and ranked the most popular matchmakers to find out what's is the secret behind the success of some dating sites.
This is what dating sites Canada sell to its users
Some platforms like Badoo or the swiping app Tinder give singles the change to connect with each other for free. This is why they are so popular amongst millennial singles.
Other dating sites like Elite Singles or Zoosk promise meaningful connections. They advertise themselves as the perfect solution for those hopeless romantics who want to find a match with class!
Meetic believes in destiny, but it promises more realistic relationships, those where its protagonists fall in love thanks to a common imperfection.
And dating sites like SilverSingles promote connections between singles over 50 who want to give love a second chance.
Portals like BeNaughty sell a more passionate experiences. It targets singles who seek dates with 0 commitments.
The marketing strategy of these websites is just brilliant, but what users care in the end is if they are worth it, if they can really find love thanks to their services.
What follows is a compilation, a very useful guide about the best traits and the worst one of dating sites in Canada.
Dating Sites Canada: Pros
Free registration: In some matchmakers you need to subscribe to a Premium membership to contact other users, while in others you can chat for free. However, most dating sites are free to register.
Meeting people in just a few clicks: One of the best features of online dating is that you can connect with tons of singles very fast. You will need just a few minutes to create your profile, send some icebreakers, and start a new conversation that can easily lead to a magic encounter offline.
Profile diversity: Variety is the spice of life. It doesn't matter what type of relationship you want or how you imagine your perfect partner to be, you will always find the right matchmaker for you! There are dating sites in Canada for people who seek a serious relationship based on affinity, sites for senior singles, millennials who want an adventure, gays and lesbians or even who want to find a match considering aspects like political ideals or faith! Niche dating sites give users the chance to be more selective when looking for a date.
Conecting singles 24/7: The best dating sites in Canada have their own mobile version. These dating apps give users freedom to flirt, chat and get to know each other anywhere, and anytime!
Online dating games: The competition between matchmaking services is huge, this is why every now and then, you see that new features are launched to make dating sites more sophisticated, effective and entertaining. There are dating sites and apps like for example Tinder that base connection on a matching game. You are presented with profiles and you have to swipe left or right to show your interest or not. The idea is to help users find their match in a very fun and interactive way!
Sophisticated algorithms & personality tests: Some dating sites use very professional algorithms based on scientific theories to connect people. Others, ask users to solve a personality test when registering. The idea is to use the results to create couples considering affinity.
Fear of rejection is minor: In dating sites you can get in touch with plenty of singles in a short period of time. Therefore, if you show your interest in someone, and aren't corresponded, you can quickly try your luck with another user. This dynamic minimizes the fear of rejection.
Meeting local singles, and people over the globe! Most matchmakers work in a local scale. You usually will be connected to singles who live nearby. However, you can also search for other users in other cities in Canada or even abroad!
Events for singles: Some brands offer a dating experience that goes beyond the platform. Once in a while, they host events for singles in Canada's major cities to help their users find love in a more animated way.
Dating Sites Canada: Cons
Every single dating site has its own strengths and flaws, but what is for sure is that they offer a unique opportunity to meet and mingle with other interesting single men and women in a few clicks!
In our comparison website we put the Best Dating Sites in Canada under the microscope, so you can easily find the right option for you!