3 effortless tricks to dominate the online dating game
Last Update : August 9, 2018 by Thaïs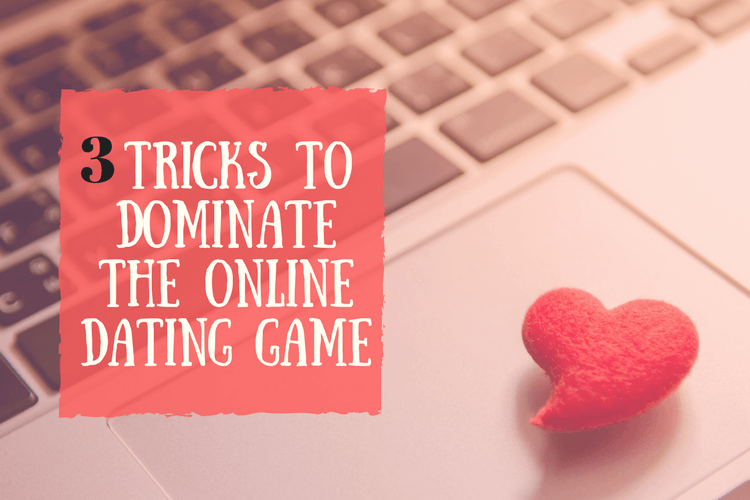 New year, new goals, new opportunities to find love!
The busiest period for online dating has landed! For several years now, the arrival of the new year also marks the kick off the most active season for the business of Internet love.
The first Sunday of the year, also known as the "Dating Sunday" or "Dating Super Bowl" by Match.com, is the day when most singles register to, and use dating sites and apps.
Over 2.75 million messages were sent on the first Sunday of 2017 in Match.com, and this year's Dating Sunday has also been a huge success.
The traffic on online dating services like Match, Tinder, POF or Zoosk during this period is not a coincidence.
One one hand, plenty of singles expect to open a new chapter in their love live when the new year arrives.
"Finding my perfect match". This is a very recurrent New Year resolution for many.
Others prefer to anticipate, and score a date before the most romantic event comes: Valentine's Day!
If you missed the opportunity to be part of last Sunday Dating Super Bowl, no worries, you still can position yourself at the top of the game, and land a date! The league is still on!
Below you will find a list of 3 tricks to boost your dating profile, and attract more singles before the most romantic season of the year ends!
1. Impress with your photos, avoid selfies!
Most singles would say that seek a meaningful relationship; that they prefer what the box contains rather than what is shown outside.
However, the first thing that practically all daters pay attention to when signing in a dating platform is the profile photo of other users.
The competition starts here! To stand out from the crowd go for original photos, ones that suggest that sharing life with you can be quite an adventure.
Forget the silly duck-face selfies, and the top model poses. Instead go for pictures where others can see the real you! The funny, nice, and adventurous you!
2. Take your time to write your "About Me".
Once you have caught the attention of other singles with your photos, what's next is to make sure they stay in your profile checking (or stalking!) other relevant information about you.
By relevant we mean something specific, a curious fact that tells them that you are the perfect match!
How to do so? By writing an entertaining "About Me".
You don't need to reveal all the interesting facts about you at the first chance, but at least take some time to write an appealing description.
Do you love to play drums? Is bungee jumping your main passion in life? Do you like to "draw" on people's skin (because you are an amazing tattooist)? It the best time to say so!
To nail your "About Me", keep it simple, and fun to read.
Don't forget to check your grammar, and spelling before publishing it! There's nothing as off-putting as an unintelligible message.
It's like a sign of indifference. Like if you don't care enough about how you present to others or aren't serious about your intentions on the site.
An OK dating profile description can get you some contacts that may vanish in time; a great one will get you a potential life-time partner!
3. Be selective, but not a "hard-to-get" dater!
Very often singledom is a choice, not an imposition!
Perhaps you are one of those who has chosen to remain single because you look for someone that really complements you.
A matchmaking site can be the best solution, but don't become obsessed with the idea of finding the perfect man or woman on these sites or even offline. Be realistic!
You are allowed to be selective with your matches, and create interest, but don't play hard-to-get as you may miss a good opportunity to meet someone special!
Each and every user who joins a dating site has one goal in mind, and that is to find a potential date.
If the interest is mutual, why don't you follow the conversation offline? Ask your date out, as soon as the opportunity arises.
Keep in mind that your online match is probably talking with several singles at the same time, so get ready to show your best cards to defeat your competitors!
Every second on a dating site counts. The "I will get back to him/her later on to increase the interest" strategy not always works. You can in fact be handing you match to someone else on a plate!
The objective is to score a date, so make all efforts to get it!
Whether you have tried your luck in a dating website before or this is your first time searching for that special one on the Internet, the previous tricks will help you to rule the online dating game like a real pro!