Dating myth or reality? – Opposites attract
Last Update : June 27, 2017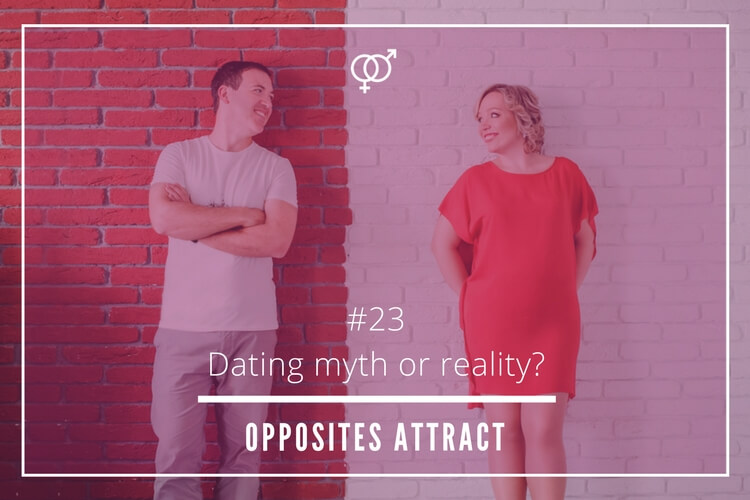 We have always heard that opposites attract.
There is something appealing in dating someone who can discover you a new world of possibilities. Someone with an antagonistic character who complements you, and keeps a balance in your relationship.
But do really people are attracted to those who are just like the other side of the coin?
The dating hypothesis: Opposite attract
Over the years, several dating experts have suggested that one of the ingredients of a happy relationship is having common interests.
There are dozens of dating sites that also connect singles considering the aspects they both share like hobbies, romantic expectations or even similar lifestyles!
Even that singles are constantly told that the definition of perfect match is someone who shares the same interests and goals, recent studies revealed that those who are opposite are attracted to each other.
In 2013, a group of researchers from Columbia University in the United States conducted a study that showed that couples who were too similar, they had the same personality type and interests, were not as likely to stand the test of time in comparison to those who were different.
Men's perspective
Most men expect to share the same traits, and values with a partner.
This includes having a few similar interests, but they also look for women who can add something completely different to the relationship.
They want a partner who has a different perspective from the relationship and does not agree all the time.
Affinity, having some core values, and common objectives is essential to make a relationship to work, but not necessarily is a guarantee of success in the long term.
In fact, according to the dating expert and couples' psychologist Dr. Peter Pearson, solely focusing on the fact that you share the same passions with your partner can take a toll. The key is to find a balance.
Women's perspective
The same happens with women. Most females dream about finding a man with the same core values, but who challenges them emotionally, and intellectually.
They, in fact, tend to feel attracted to men who are completely the opposite!
According to eHarmony's research scientist Jonathan Beber, most women have different interests from men, but these are not crucial in a long-lasting relationship.
Dating myth or reality?
Sharing some values with your partner is important, but the secret of a successful relationship is happiness, affinity and finding a balance between what brings you closer like common values, and what makes you keep a certain distance between you two like for example having different passions or an opposite personality or character.
Thus, the idea that the opposites attract is a dating reality!
*Photo by Ideya | ShutterStock.