EliteSingles vs. Zoosk: How to choose
Last Update : January 12, 2017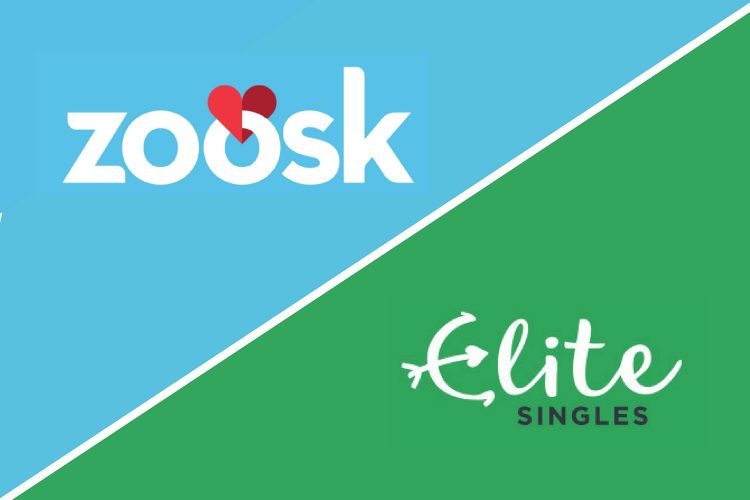 You've probably already taken the first most important step: the determination to be proactive and find love in 2017! And we congratulate you for that!
The next step will be to choose the best dating site for you, and that's exactly what we are going to talk about here… You have probably already taken a look at our ranking with the best dating sites in Canada and perhaps Zoosk caught your attention, after all registration is free, it has a cutting edge Behavioral Matchmaking engine and it is the number 1 selling app. However you might have also heard about EliteSingles as being another recommended dating site and you are not very sure which one could be the best dating site for you…We encourage you to take a look at our full review on both dating sites and to continue reading:
EliteSingles vs. Zoosk: A strict and selective registration vs. a social and large single's community
EliteSingles is a popular dating site with a very strict registration process. The reason behind this elitist approach to dating is so singles can meet singles with their same characteristics which tend to be as the dating site describes it: sophisticated and educated. If you are an exigent single, this dating site might be interesting for you, however as we said, its strict registration turns the beginning of your online dating experience into time consumming entry requirements.
Zoosk, on the other hand, has a very accesible registration which makes the dating experience for any beginner more enjoyable and fun! It will only tke 2 minutes, after that, all you'll have to do will be to complete your profile and start surfing the different profiles suggested near you!
Zoosk: how to meet singles based on your behavior on the dating site – The innovative Behavioral Matchmaking engine
The principle in Zoosk is very easy: they have one only requirement: to be looking for love or for a relatonship. After that the profiles the dating site will suggest will be based on your behavior on the site: this means that depending on how you filter your searches, which profiles you seem to like and their characteristics, how many times you engage with other singles,etc. Zoosk will register your activity with the only purposes of suggesting you, on a daily basis, the most accurate profiles to your expectations. Seems fun doesn't?
This innovative approach to online dating has conquered our hearts, that is why, we highly recommend you to give Zoosk a try. If you want to learn more about how it works, its prices and main features, check our EliteSingles vs. Zoosk review.