Christmas Dating Tips
Last Update : December 22, 2016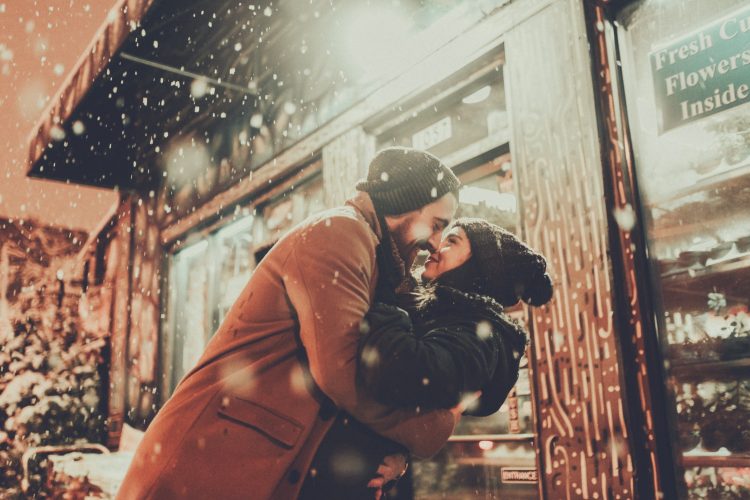 Christmas is around the corner… with all the shopping stress and all the different preparation, lots of people tend to forget dating for a couple of weeks.
Indeed it is said, that Christmas is one of the worst time for singles…endless questions from friends and family about your love life, seeing couple holding hands everywhere…
But it doesn't have to be like that.
If you think about it, Christmas also means street decorations, fairy lights and an overall feeling of magic… don't you think it could actually be a great time to propose a date ?
To make sure you thrive at your Christmas date, we have listed a couple of interesting tips :
#Accept party invitation
Indeed. People tend to think Christmas equals sacrifices and boring parties, BUT, it's actually one of the best ways to meet people ! You never know what the destiny has prepared for you, and Christmas parties are a great way to expand your circle and engange in conversations. Be prepared and go for it !
#Be careful with your date's dietary restriction or preferences
A traditional mistake. We have a date, we think « Christmas » so we organise a date with typical Christmas food…slow it down… a must-do for a Christmas date should be to ask your date about her/his dietary preferences. If you want to avoid awkward moments, make sure to choose a plan that you could both equally joy.
#Make sure to walk through the decorated streets together : be creative
Streets in Christmas are great. Lights, colors, people, activities, lots of different sweet smells, Christmas markets… A great combination. However, as a large mayority of people think the same, streets might get overcrowded. Make sure you walk the streets with your date, but be creative and try to avoid street in which you might feel packed in a box. Your date would undoubtedly appreciate your wit !
#THE best moment for online dating
Last but not least. If you are single, you are probably approaching the sweet moment to meet new people. If you are wondering where… online dating websites.
Singles tend to feel more lonely and to set themselves new objectives in the love arena. Therefore they take actions and sign up to dating websites.
Bottom line : you are not alone, lots of people are like you waiting to meet somebody. You just need to be clever and know where to look.
Our ranking of the best dating websites in Canada, might be a great starting point. Get ahead of Christmas and enjoy your dating and romantic life ! Love might be the best present you can ever get, don't you think ?