Dating myth or reality? – People are likely to get back with an ex
Last Update : March 3, 2017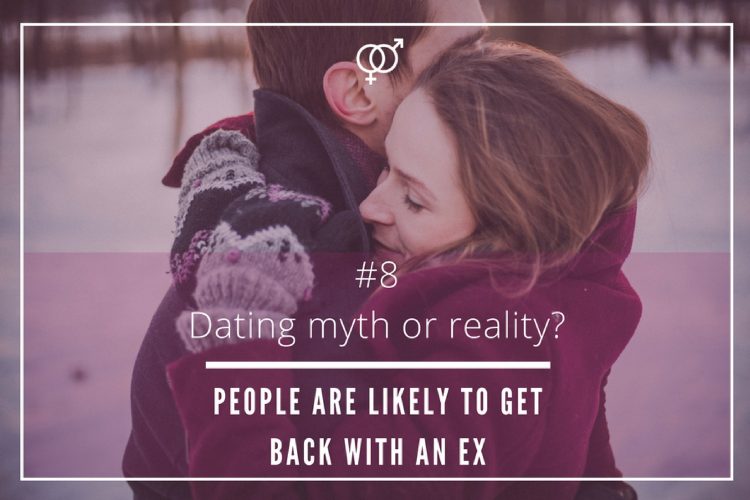 Ending a relationship with your long-time partner is one of the hardest decisions you could ever made.
In fact, many people, afraid of loneliness, refuse to move on after a breakup and end up reconciling with their ex-partner.
Getting back with an ex has always been such a normal thing to do, but do people still nowadays getting tempted about on-off relationships?
The dating hypothesis: People are likely to get back with an ex
Nostalgia plays a key role in breakups. It is all about the fear of throwing away years of love and valuable experiences together. This is why nearly half of adults have at some point considered going back with their ex-partner.
A study carried out in 2012 by the University of Wisconsin, Milwaukee and Bowling Green State University showed that 44% of young adults had or would get back with an ex and more than half (57%) confessed having intimate relationships with an ex as well.
Another study carried out in 2015 by Dr. René Dailey, an expert in dating relationships, and her team from the University of Texas showed that a considerable 62% of adults have made up with an ex at least once.
Men's perspective
It seems that this tendency still is upon the table. Nowadays, according to the website Singles in America, 1 of every 4 singles have hooked-up with and ex and 33% have dreamt about sexing an ex.
However, there is as big difference between men and women. It usually depends on the person, but nowadays, men are more likely to move faster on or rebound with another girl even they are not fully recovered. Thus, they are less likely to look for reconciliation.
Another research published in 2015 also demonstrated that men were more likely to feel less pain after a break up, and were less reluctant to move forward.
Women's perspective
Break-ups tend to be harder for women. Apparently, they suffer more and need more time to recover than most men. They also are more prone to get back to an ex.
The story does not end here, women are also more likely to continue friendship with their ex partner.
42% of the Singles in America survey female respondents confessed that they would stay friends with an ex and half of them also declared they were not happy to see a friend dating an ex.
Dating myth or reality?
Getting back with an ex depends on every dater and the kind of relationship they have.
In spite that nowadays men move on faster after a break-up, and women are more likely to experience more pain than men when this occurs and they may consider if going back would be a wise decision, it seems that a considerable number of people currently still are tempted to go back with their ex. Thus, it is a dating reality!