Dating myth or reality? – Single parents prefer to date other single parents
Last Update : March 3, 2017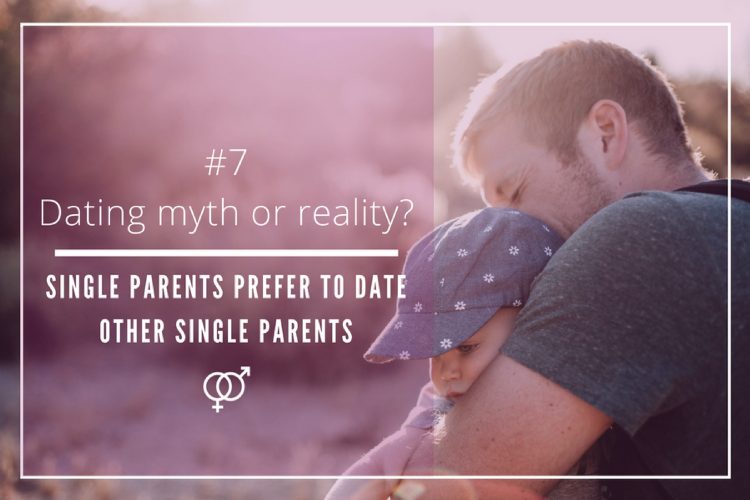 Being a single parent and going back to the dating scene was a very hard step to take years ago.
However, nowadays people with kids do not hesitate give love another chance.
There are many dating websites aimed at unattached parents searching for initiating a new relationship. But, do single parents look for having a date only with those men/women who already have children?
The dating hypothesis: single parents would rather date other single parents
Introducing you kids to a new partner is kind of tricky because you do not if they are going to get along, so this is why in the past, most single parents opted to date people who already have children.
In such way, it was easier to have an agreement. It was easier to understand that they were meant to put their children's needs first as they were doing the same for their own ones.
In her book "How to Date Men: Dating Secrets from America's Top Matchmaker" (2007), the dating specialist Janis Spindel gave evidence, after conducting a survey, of how singles parents actually date.
The findings showed that 92% of single parents preferred a romance with other unattached parents.
The main problem back then was to meet a partner who was highly compatible, and shared the same values.
Previously, in 2003, another survey carried by the leading speed dating service 8minuteDating showed that around 60% of respondents confessed they had difficulties to find like-minded single parents to go out with.
On the other hand, single men and women (38%) with no kids were more reluctant to date a single dad or mom.
Men's perspective
In the last five years, that tendency has slightly changed. Single men with kids still dating single women with kids, but now there are more single dads dating women with no children as well.
A study carried by Zoosk and published last June showed that what single dads want is to find a woman who can be a role model for their children, regardless if she has kids from previous relationships or not.
In fact, 44% of the respondents said they evaluated their date's parenting skills during the first date, and they accepted to introduce their kids to a particular woman only if they were assured that the relationship was going to be serious.
Women's perspective
Women are highly attracted to single dads. Unattached men with kids are perceived (it does not mean they actually are, at least not all of them) as being more responsible, caring and emotionally mature than men without descendants.
In fact, according to Zoosk's survey, a stunning 83% of single women were likely to date a single father.
And what about single moms? They are more successful in certain online dating sites that women with no children.
A survey carried out, and published by the dating site Plenty of Fish in July 2005, showed that single moms found a partner 10% faster that women who did not have kids.
Dating myth or reality?
After the recent findings, it seems that nowadays, being a single parent is not an inconvenient to enjoy your dating life, and not necessarily you have to limit yourself to find a partner among those singles who already have children.
In fact, it is just the opposite. Single parents are very appealing for those unattached men, and women with no kids. Thus, the idea suggesting that single parents only date single parents is a dating myth!