How to flirt with a man online
Last Update : November 5, 2018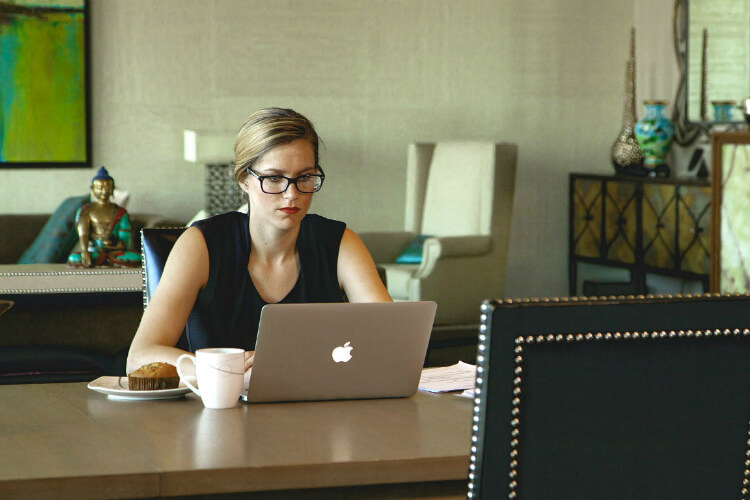 Today, finding your Soul Mate is not an easy task. Some say that all the decent men are already taken, and the less appealing ones are the only ones left. But you shouldn't forget that if a lady as great as you is still single, there must be some men in the same situation! Chances are always available for you to go on more dates and meet your Prince Charming! Why not turn to online dating? Flirting isn't only the man's job! Here's a set of techniques you can use to attract a man on an online dating site.
Finding The One online is seen as the ideal solution for singles. There are many new dating sites that have come about in recent years, claiming to offer serious meetings as a result of hand-picked profiles, connected to yours based on shared interests. In truth, discovering the ideal person online is like finding a needle in a haystack; it takes persistence, some luck and then anything can happen.
Practice makes perfect when it comes to most things, and this includes flirting with a man online. The more you do it the better you will get. So get out there and start flirting, don't forget to keep it light hearted. That is another important thing to remember when it comes to flirting. Don't talk about anything too serious, it's all a bit of friendly fun.
Many dating sites, as well as social media platforms have features such as pokes winks etc. Make use of these. It's a great way to break the ice and show you're interested, without having to say too much.
Make sure you let then person you are talking to what your limits are, if they say something you don't like then don't just accept it. Set your standards and they will have to respect them otherwise you shouldn't be chatting to them.
There you have it, some tips on how to start flirting with a man online. It's all a bit of fun; just make sure you're safe if you do decide to meet this person in real life.