How to choose your dating profile photo?
Last Update : June 6, 2018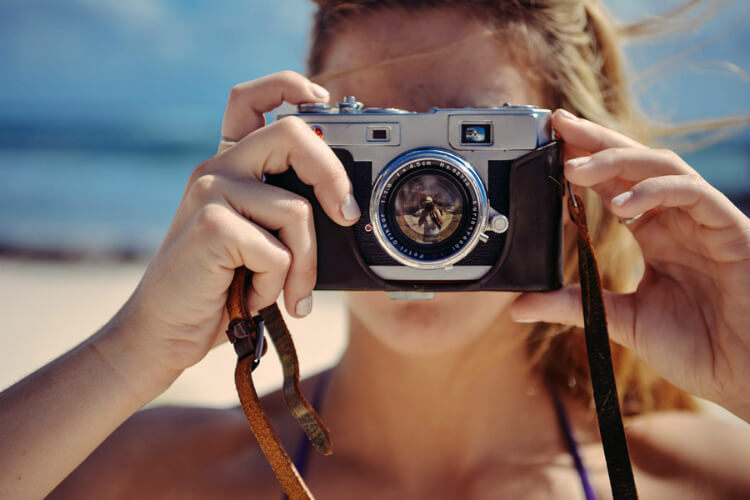 It's not that easy to choose the right photo for a dating site! Lots of profiles have poor quality shots and don't pay attention to the basic rule – that is to be seductive! To help you along the way, here are our tips for choosing the ideal photo that will help you quickly find love.
The tricks of the trade
If you're lucky enough to know a great photographer (amateurs included), it's time to get them on board! They can take photos in the studio or outdoors and they'll understand the benefits of good lighting. Avoid wide-angle shots, which tend to distort, but rather go for a blurred background, which will add depth to the photo. You can also play around with color filters (but not too much!!!) or go for a black and white shot. Don't over-work your photos – Facebook or Instagram-style avatars are not the way to go. Visitors primarily want to get to know you.
You're better expressing yourself through describing your hobbies, passions and style. You're someone who's unique and interesting: this is what you're profile picture should show. Your chosen image creates a first impression and needs to make someone want to meet you. Being yourself (and we are all beautiful people) paves the way to success when choosing a profile picture for a dating site.
Show yourself in your best light and unveil yourself!
# 1 – Who are you? Show yourself! Do you like climbing? Running? Cats? Gardening? Show these in your profile picture.
# 2 – If you have a buzzing social life and friends are important to you, choose a natural, spontaneous photo of you having fun with your buddies – making sure the visitor can clearly see which one is you!
# 3 – Beware of 'messages' that your photo can convey… A man holding his adorable, little nephew may send the wrong message and you could end up being contacted by a woman who's biological clock has gone into overdrive.
#4 – Do you have a pet? Then play your wildcard! Lots of sensitive people are drawn to images that express comfort and tenderness.
# 5 – Show your best side! Use a flattering, yet natural shot. Trust us, it works!
If you're still doubtful after reading this, ask yourself a simple question: what do you look like in everyday life when you're out having fun? Don't forget that enjoying life is also the secret to your attractiveness. Smile and show yourself at your best on your online dating profile!
Remember: a picture is worth a thousand words – do not underestimate the power of attraction of a photo.