Four rules for successful seduction
Last Update : June 6, 2018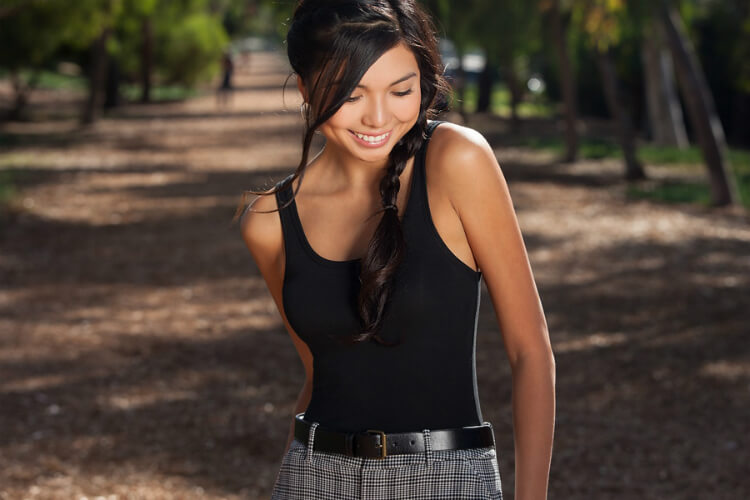 Seduction is all around us: between two co-workers in the office, two actors on the big screen, emails exchanged on a flirty dating site, two strangers waiting for their bus… No need to go on… You've either been there or seen it in play.
Some attempts have given birth to a fairy tale endings and others proved to be a waste of time. So to avoid failure, it's good to learn the basis rules of seduction. But be careful! Don't be a Casanova, who treated women as a notch on his bedpost and ended up losing them (and himself) along the way. Here are some basic rules to bear in mind as you learn the Art of Seduction:
1. Seduction is a game, not a battle plan!
The opposite sex is not the enemy! You're not setting out to conquer a fortified castle, but rather a human being, who's probably sensitive and will need a certain tact. If you spend your first date making undying declarations of love you'll be taking a big risk. Your date may well run for cover. Or she may fall under your spell and hang on your every word, which itself could lead to a one-sided and quite frankly boring first encounter.
2. Don't lay all your cards on the table!
Some people say it's good to be totally upfront. But if you want Cupid to aim straight, he'll need a helping hand (and you must avoid the temptation to wear your favorite blue/pink polka dot socks!) You'll have seen profiles where members talk as much about their faults as their positive traits – a ' take me, warts and all, otherwise forget it' approach. Well, you'll have to accept a painful truth: only your mom or dad is capable of that level of unconditional love. Which is probably because you've inherited some of their failings.
3. If you love yourself, others will love you too.
If you don't have confidence in yourself, how can you expect others to do so? Seduce yourself first! Treat yourself to a new dress or a new car – you'll feel better about yourself and others will follow suit. The art of seduction isn't just about pretty words and bunches of flowers; its about opening yourself up to the world, smiling and putting on your best face, without going over the top.
4. Don't let failure put you off!
Accept that sometimes we all fail! What if man you met on an affinity-based dating site doesn't share your dreams and turns out to be a loser rather than a knight in shining armor? Reality can sometimes be cruel… Don't try to turn the frog into a handsome prince, just move on! And next time around, by changing your expectations, you will have a better chance of meeting a really cool guy.
So to sum it all up, work on loving yourself before you seek the love of others: build up your self confidence, work on your downsides and don't be put off by rejections. By following these simple, yet effective, tips, you'll become irresistable!